The 25 most popular six-figure jobs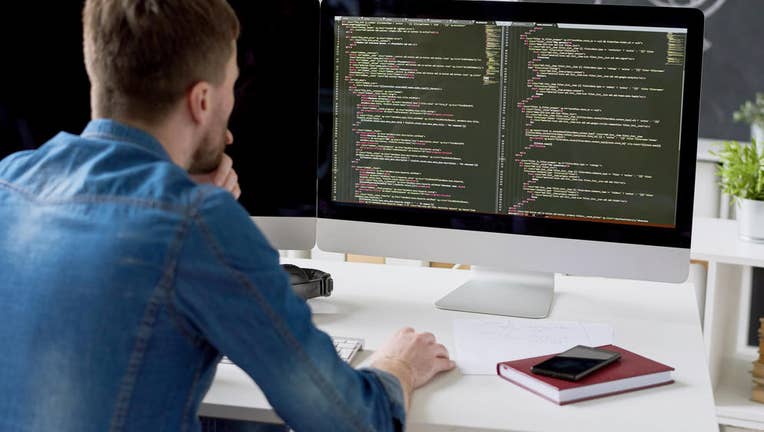 article


Sharp increases in the price of goods is putting strain on wallets and keeping real wages stagnant. According to the Bureau of Labor Statistics, over the last 12 months, the consumer price index—a measure of the change in prices for a selection of consumer goods and services—rose 2.8%, up from 2.5% in April. This inflation rate represents a six-year high, which, in part, resulted in real average hourly earnings for all employees remaining unchanged from May 2017 to May 2018. For production and nonsupervisory employees, there was a 0.1 decrease year over year.

Despite stagnant wages at the national level, some jobs are still dishing out big salaries, roughly two times or more than the national annual mean wage of $50,620. Although occupations requiring an advanced degree, such as those in the fields of law and medicine, are well-known for high salaries, most of the popular high-paying jobs in the U.S. don't require an advanced degree. In addition, many of the most popular high-paying jobs are expected to grow faster than the 7.4% national average over the next ten years, suggesting job security in addition to financial stability for these career paths.

Researchers at LiveCareer, an online resume builder, wanted to find out not only which professions paid the most, but which high-paying professions were the most popular. Below is the list of the most popular jobs with an average annual wage of at least $100,000, ranked by current total employment. Many of these occupations fall into the categories of healthcare, management, or computers and technology, and all but one require at least a bachelor's degree. The list also notes the projected growth rate for each of these fields. Here are the most popular jobs paying over $100k.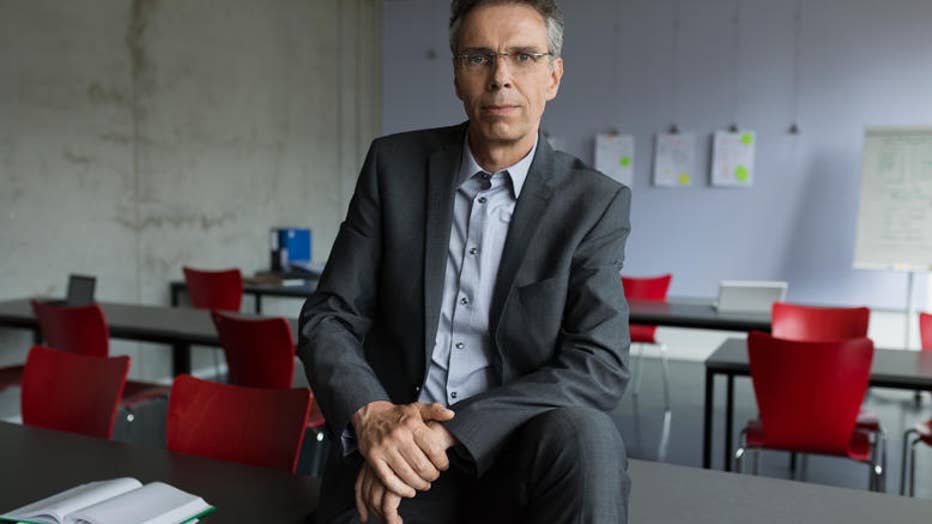 Photo Credit: Hero Images Inc. / Alamy Stock Photo

25. Business Teachers (postsecondary)

With a salary of $100,270, postsecondary business teachers (also known as business professors) teach courses in business administration and management at the undergraduate or graduate level. Topics under this umbrella may include accounting, finance, human resources, labor and industrial relations, marketing, and operations research. The duties of business teachers vary, as some may focus exclusively on teaching while others do a combination of teaching and research. There are currently 84,340 business teachers in the U.S., and the field is projected to grow 18.1% by 2026. To become a business teacher, you will need a doctoral or other professional degree, such as an MBA.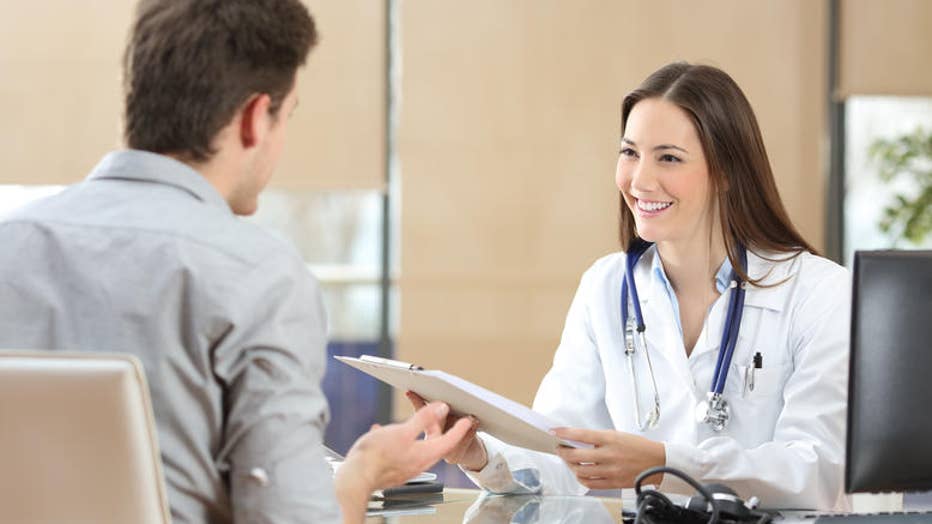 Photo Credit: Antonio Guillem Fernández / Alamy Stock Photo

24. Physician Assistants

With the mass retirement of Baby Boomers and subsequent need for quality healthcare rising in the US, the number of physicians assistants is projected to grow 37.3% by 2026. There are currently 109,220 in the U.S., and the mean wage is $104,760. Physicians assistants work under a physician to provide healthcare services such as physical exams, administration of treatment, and counseling. Unlike physicians, who require a medical degree, physician assistants only need a master's degree from an accredited educational program designed for physician assistants. Note that nursing is a separate profession from physician assistants.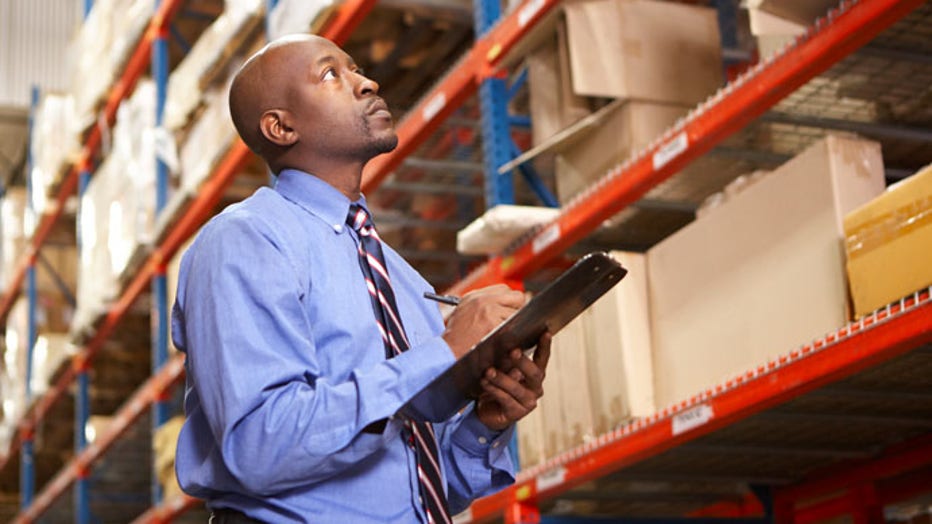 Photo Credit: MBI / Alamy Stock Photo

23. Transportation, Storage, and Distribution Managers

Transportation, storage, and distribution managers are responsible for coordinating transportation, storage, or distribution activities based on company policy and relevant legislation. There are 118,680 people who hold this occupation, which is expected to experience a modest growth of 6.7% by 2026. This is the only occupation on this list that does not require a college degree, and it has an annual mean wage of $100,740.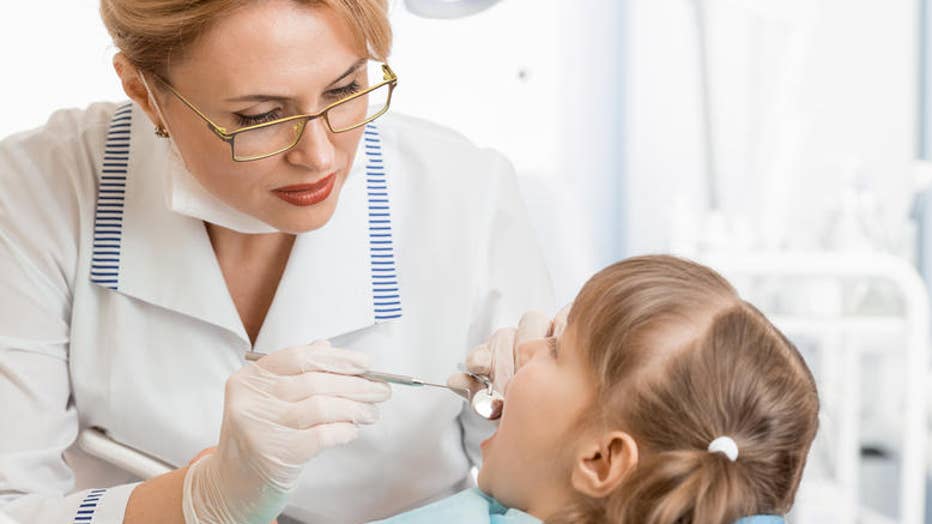 Photo Credit: Andrey Kuzmin / Alamy Stock Photo

22. Dentists

Dentists are responsible for diagnosing and treating oral hygiene problems, as well as providing checkups on teeth and the gums. There are 125,300 dentists in the U.S., and this number is expected to grow a significant 19.1%. This increase is likely due to the aging of the U.S. population. Dentists are required to have an advanced degree in dentistry, and they make an annual mean wage of $180,010.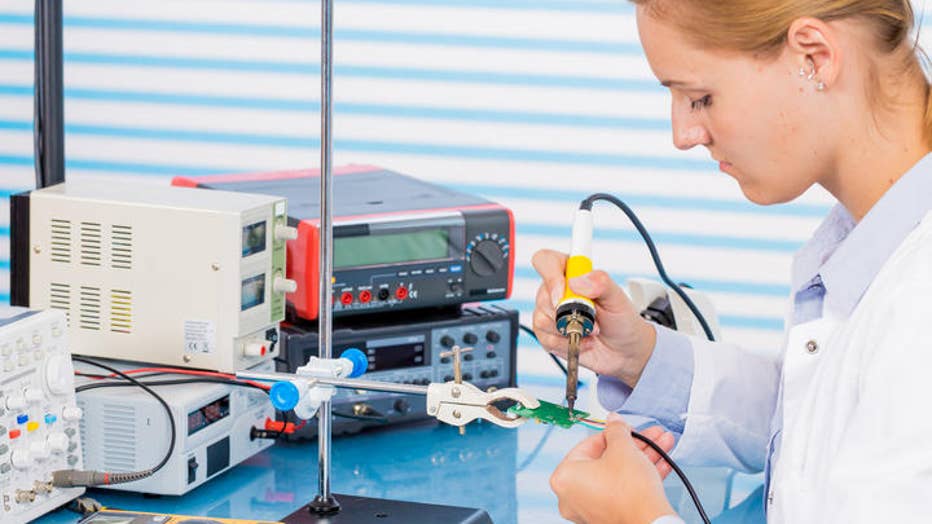 Photo Credit: laboratory / Alamy Stock Photo

21. Electronics Engineers (except computer hardware)

Electronics engineers use their knowledge of electronic theory and materials properties to research and design electronic components such as electric motors, radar and navigation systems, communications systems, or power generation equipment. Currently, 134,930 people are employed as electronics engineers, and the occupation will likely experience a small increase of 3.7% by 2026. This is half of the projected growth for all occupations in the U.S. by 2026. The annual mean wage for electronics engineers is $106,760. A bachelor's degree is required to work in this field.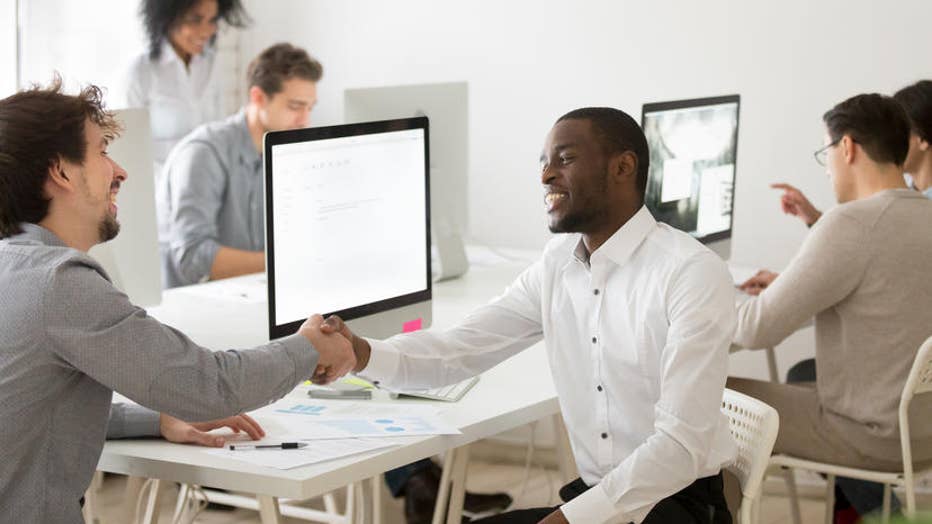 Photo Credit: Aleksandr Davydov / Alamy Stock Photo

20. Human Resources Managers

Human resources managers coordinate an organization's human resources activities, which might include hiring, onboarding, and ensuring compliance with all federal, state, and local employment laws. The annual mean wage is $123,510, and a growth of 9.1% is expected from 2016 to 2026. Human resources managers need a bachelor's degree, although there are also graduate programs available for human resources. The numbers shown here do not include managers, who primarily focus on compensation and benefits or training and development.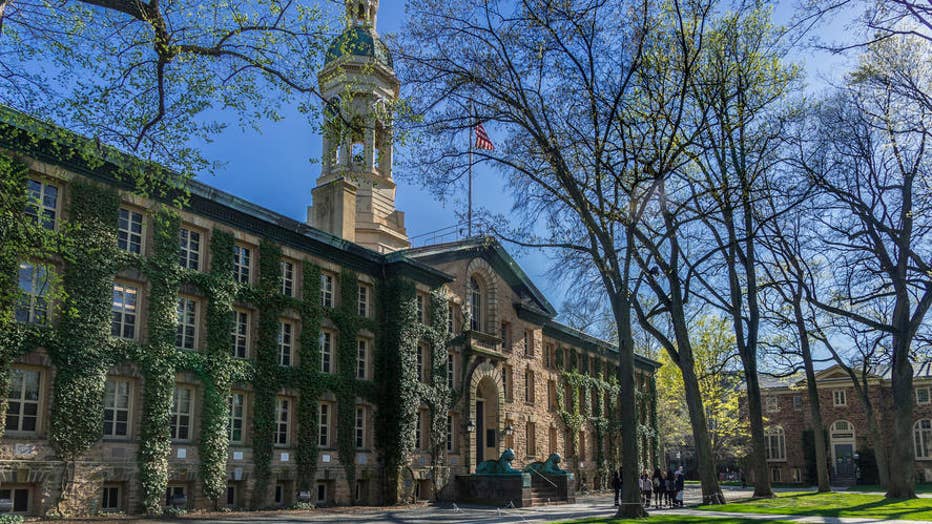 Photo Credit: JG Photography / Alamy Stock Photo

19. Education Administrators (postsecondary)

Education administrators in postsecondary institutions coordinate a variety of functions, such as student instruction and services, research and educational initiatives, or marketing and communications. They may work at universities, colleges, or community colleges. There are 142,160 education administrators, with a mean wage of $107,670. Most higher education administrators have a master's degree, often in Higher Education Administration.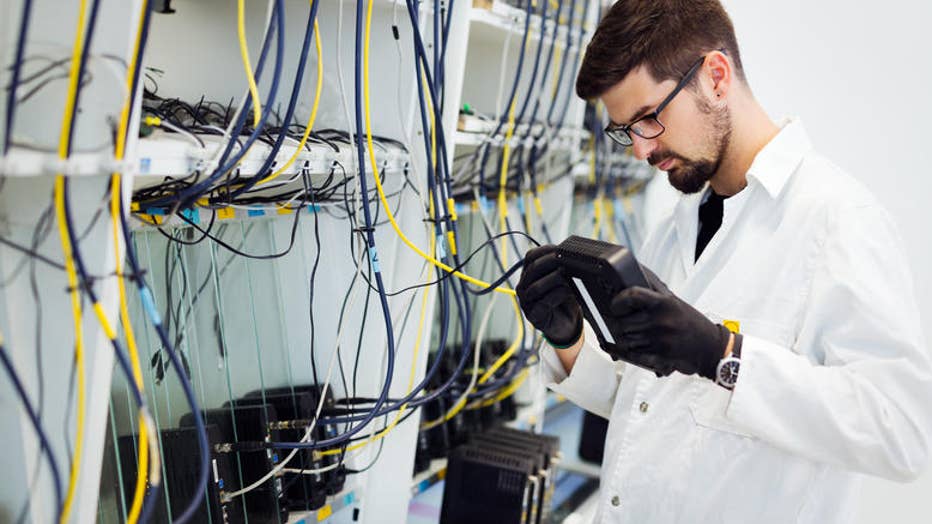 Photo Credit: Andor Bujdoso / Alamy Stock Photo

18. Computer Network Architects

Computer network architects design, implement, and analyze data communications networks. People employed in this profession must understand an organization's business goals in order to design the appropriate local area networks (LAN), wide area networks (WAN), intranets, or extranets that fit their needs. The annual mean wage is $107,870 and total employment is 157,830. Computer network architects usually have a bachelor's degree.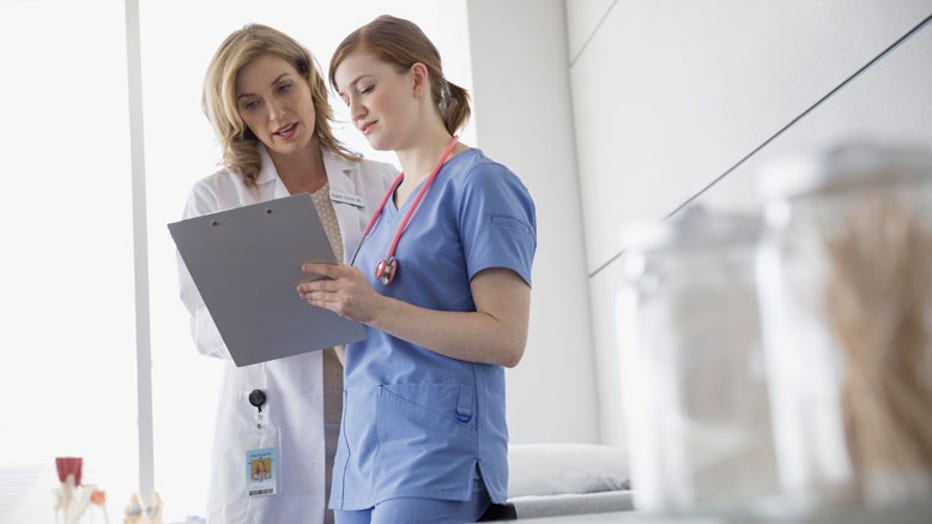 Photo Credit: Hero Images Inc. / Alamy Stock Photo

17. Nurse Practitioners

Continuing the theme of the importance and high compensation of healthcare providers, nurse practitioners have an annual mean wage of $107,480. This field is in high demand, with 36.1% projected growth by 2026. Like physicians, nurse practitioners diagnose and treat illnesses, and may perform or interpret diagnostic tests. They also have the ability to write prescriptions. Nurse practitioners are required to have specialized graduate education.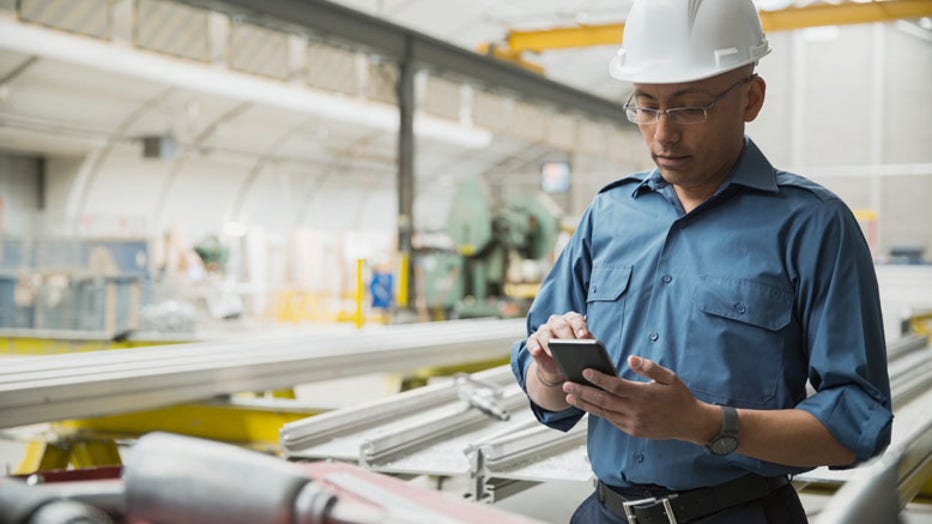 Photo Credit: Hero Images Inc. / Alamy Stock Photo

16. Industrial Production Managers

Industrial production managers supervise the daily operations of manufacturing plants and coordinate the production of manufactured goods, such as cars and computers, based on a set of parameters for cost, quality, and quantity. Although there are currently 171,520 people holding this job, job outlook is expected to decrease by 0.5% by 2026. The annual mean wage is $110,580, and a bachelor's degree is usually required.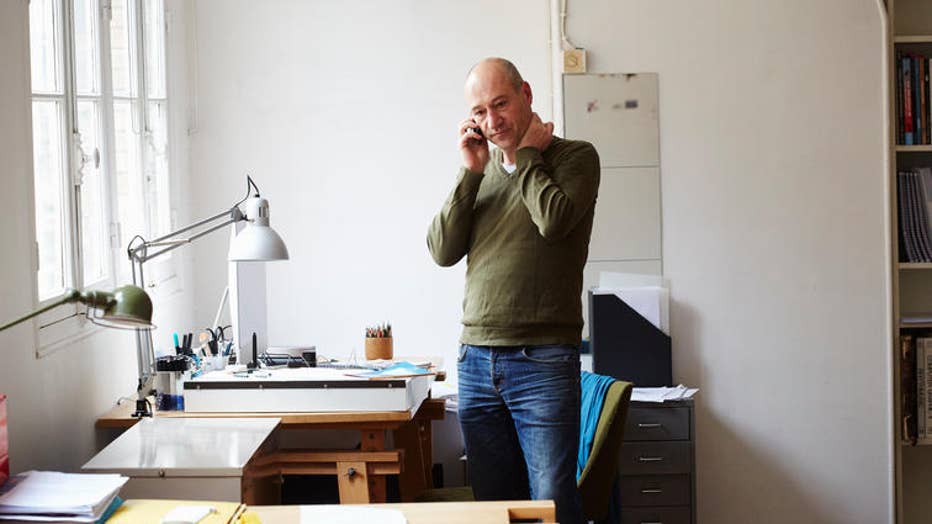 Photo Credit: Image Source / Alamy Stock Photo

15. Architectural and Engineering Managers

Architectural and engineering managers usually work in-house for a larger Architecture/Engineering firm and are tasked with managing a team for a specific project, or coordinating research and development initiatives. There are currently 179,990 people employed in this field, which is expected to grow a modest 5.5%. A bachelor's degree is needed, though many managers also hold an advanced degree in architecture, engineering, or urban planning.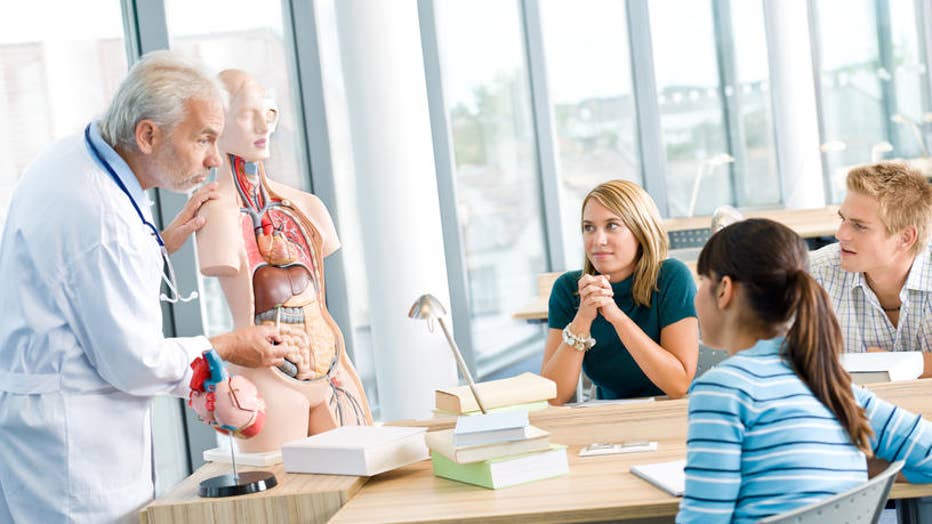 Photo Credit: Panther Media GmbH / Alamy Stock Photo

14. Health Specialties Teachers (postsecondary)

With the need for more doctors, nurses, and other healthcare professionals on the rise, the need for teachers who specialize in those fields is also expected to increase. The number of health specialities teachers in postsecondary institutions is expected to grow 25.9% by 2026. Health specialities teachers may teach subjects such as dentistry, medicine, pharmacy, public health, therapy, or veterinary medicine. The average wage is $122,890, and this job requires a doctoral or professional degree, such as an MD.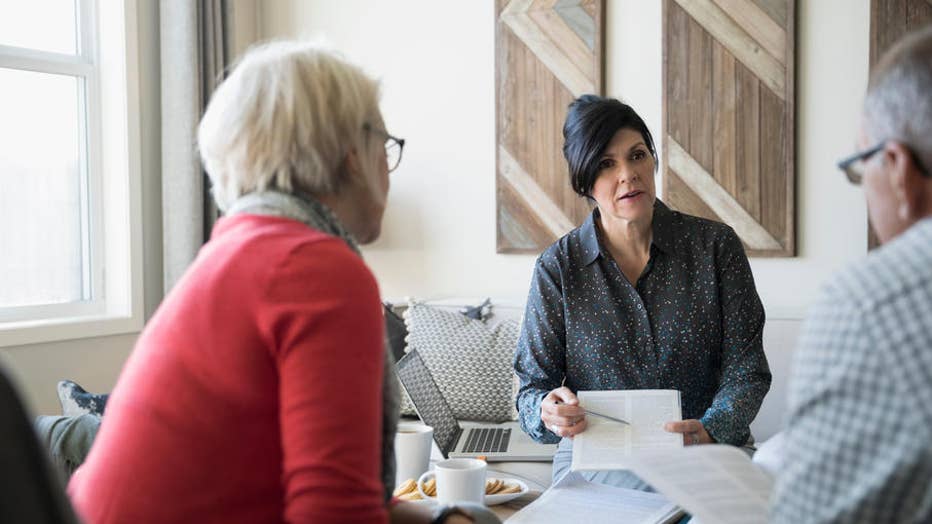 Photo Credit: Hero Images Inc. / Alamy Stock Photo

13. Personal Financial Advisors

Not to be confused with accountants or securities sales agents, personal financial advisors assess clients' assets, liabilities, cash flow, insurance coverage, and tax requirements to advise them on a variety of financial strategies, including investment, insurance, pensions, and real estate. The average wage is $124,140 and total employment is 200,920. Financial advisors typically have a bachelor's degree.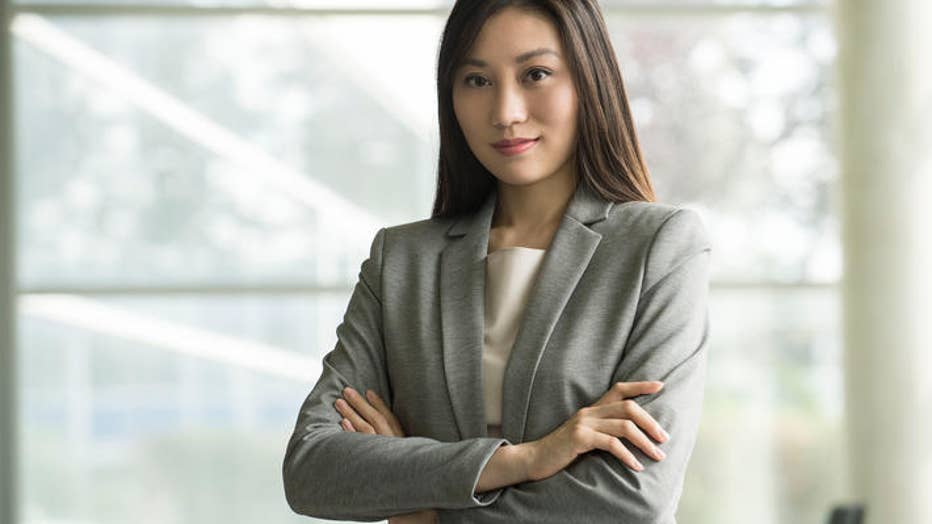 Photo Credit: PhotoAlto / Alamy Stock Photo

12. Chief Executives

Chief executives oversee the overall direction of an organization, such as a nonprofit, a startup, or a large corporation, with the help of lower-level staff managers. The decisions that a chief executive makes are often based on guidelines established by a board of directors or other stakeholders. Chief executives usually have a bachelor's degree or higher, and the annual mean wage is $196,050. Unlike most of the occupations on this list, chief executives have a negative projected job outlook, meaning the number is expected to decrease from its current 210,160 total employment.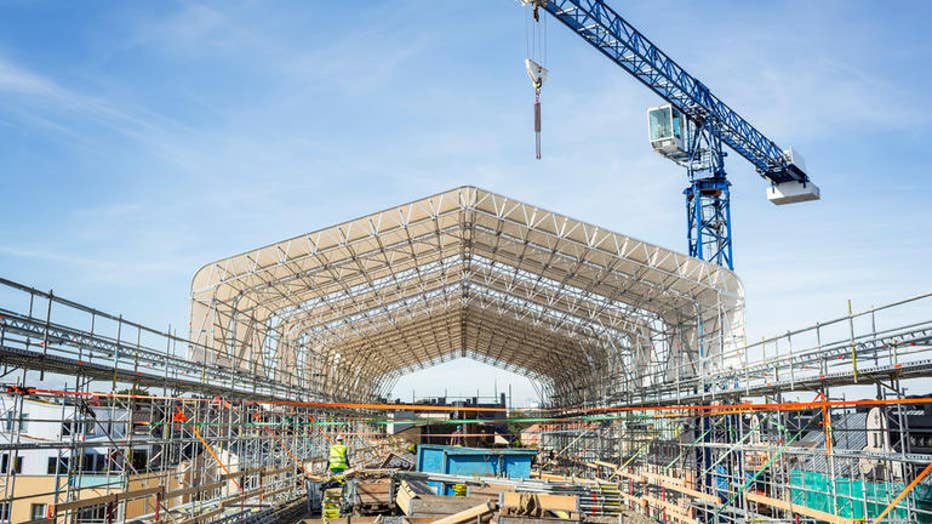 Photo Credit: Maskot / Alamy Stock Photo

11. Construction Managers

With a mean salary of $101,000, construction managers have one of the lowest salaries on this list. Job responsibilities include managing subordinate supervisors and overseeing activities related to the construction and maintenance of buildings, facilities, and systems such as plumbing or HVAC. Construction managers work closely with architects and engineers to conceptualize a new building or system and develop the project from blueprint to construction. Most construction managers will have a bachelor's degree, and must be adept at scheduling and budgeting skills, which are acquired and refined on the job.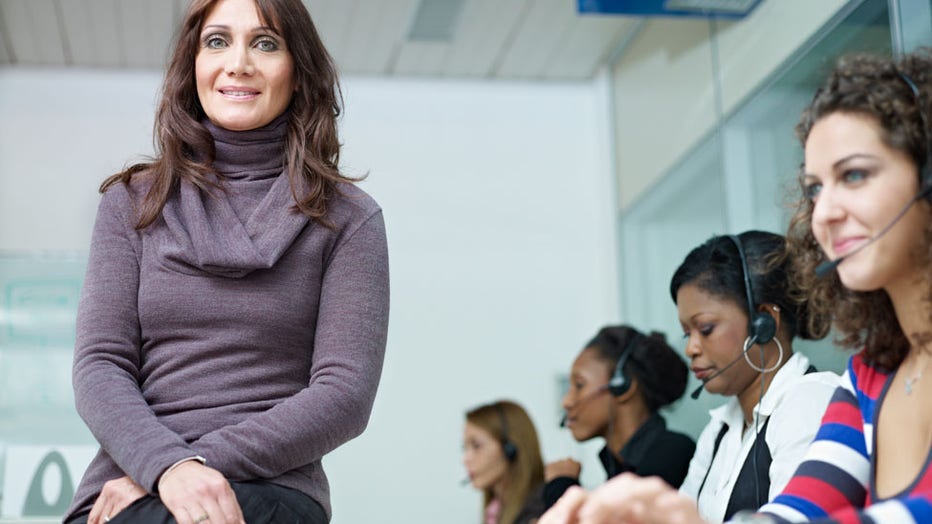 Photo Credit: DCPhoto / Alamy Stock Photo

10. Administrative Services Managers

Administrative services managers handle an organization's administrative tasks, such as managing records and information (including medical), distributing mail, and providing office support. This profession does not include "facilities managers," who coordinate services to ensure the physical building is running smoothly. The mean wage of an administrative services manager is $103,380, and there are 270,100 people employed in this profession. Administrative services managers usually have a bachelor's degree.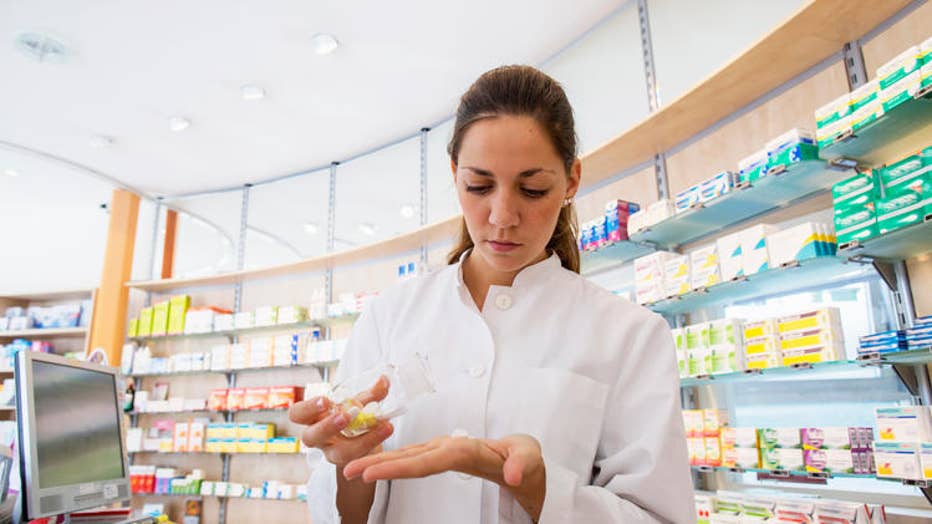 Photo Credit: Cultura Creative (RF) / Alamy Stock Photo

9. Pharmacists

Pharmacists are responsible for dispensing medications prescribed by physicians and other health practitioners, as well as educating patients about proper dosage and side effects. There are 309,330 pharmacists in the country, and the field is expected to grow 5.6%, lower than the overall growth rate for all occupations. The annual mean wage is $121,710. Pharmacists require specialized education through pharmaceutical degree programs.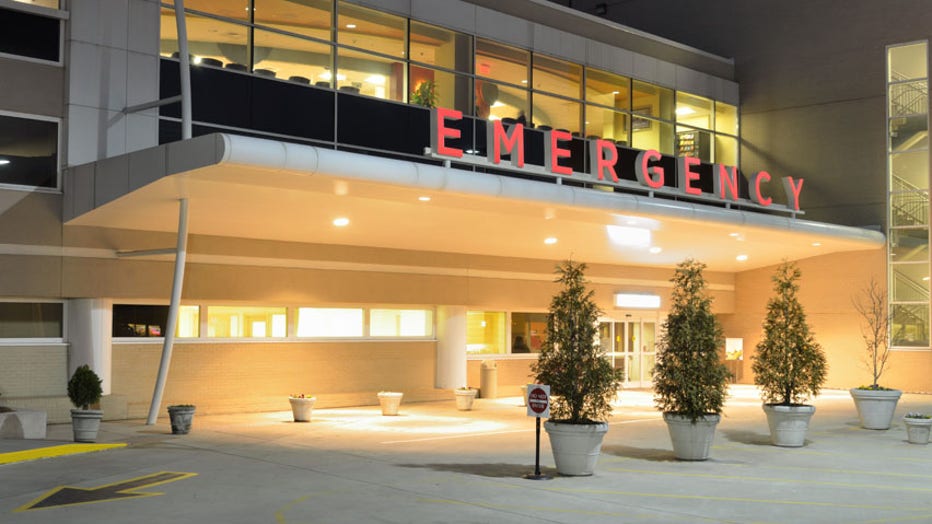 Photo Credit: Sean Pavone / Alamy Stock Photo

8. Medical and Health Services Managers

In addition to providing care to patients, the health services industry includes a significant amount of administrative work. Medical and health services managers take the burden away from physicians and other providers by coordinating medical and health services in hospitals, clinics, or similar organizations. The average wage is $111,680, and total employment is 346,980. As with the other health professions on this list, high growth is expected over the next few years.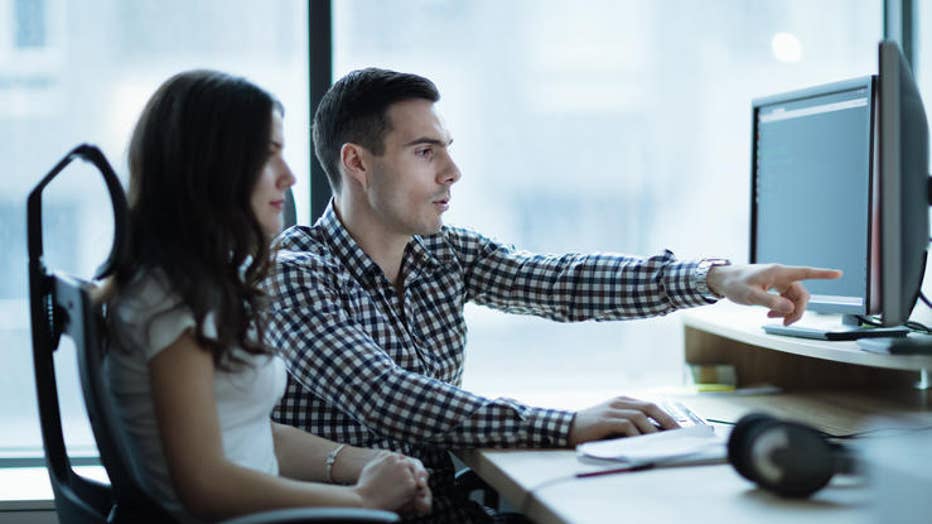 Photo Credit: Andor Bujdoso / Alamy Stock Photo

7. Computer and Information Systems Managers

Computer and information systems managers (often known as IT) work within a company to handle activities related to data processing, information systems, systems analysis, and computer programming. On a more conceptual level, they also work with an organization's broader management team to determine technology goals and then choose and implement the appropriate computer systems and technology to achieve those goals. The total employment is 365,690, with an average wage of $149,730. Only a bachelor's degree is required for this field, which is projected to grow 12% by 2026.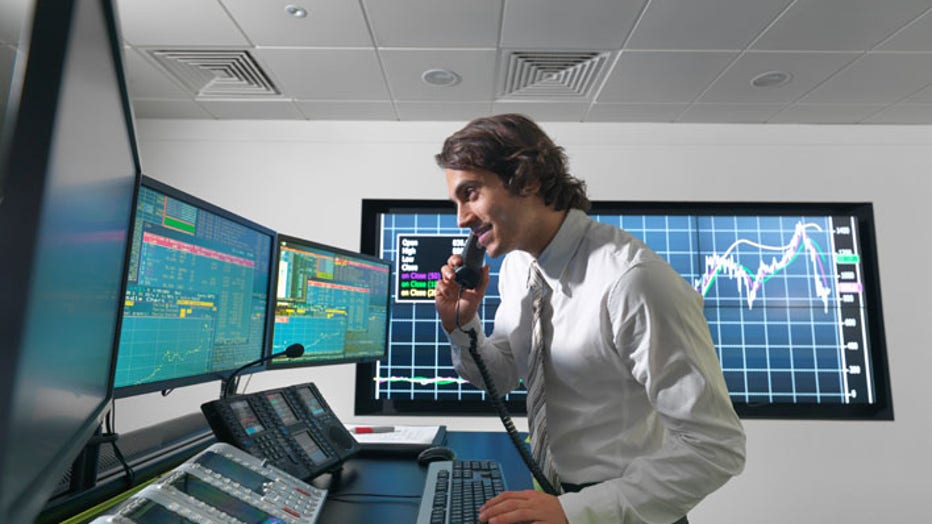 Photo Credit: Cultura Creative (RF) / Alamy Stock Photo

6. Financial Managers

Financial managers coordinate an organization's financial activities, such as accounting, investing, banking, and insurance. The total employment for financial managers is 569,380, with a mean wage of $143,530. This is also a fast-growing field, with a job outlook of 18.7%. Financial managers have at least a bachelor's degree, though some may also pursue a master's degree or MBA.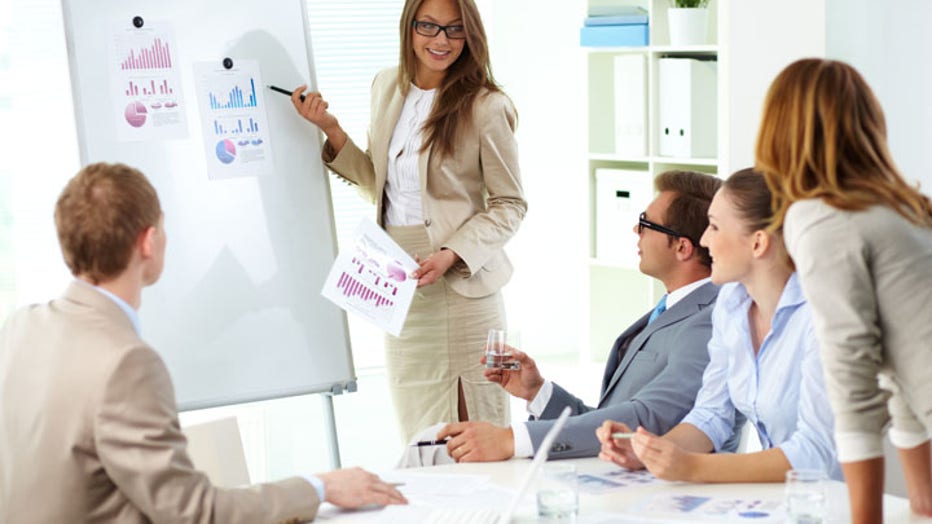 Photo Credit: Dmitriy Shironosov / Alamy Stock Photo

5. Marketing and Sales Managers

Marketing and sales managers are tasked with developing strategies to grow revenue by attracting new clients or retaining existing ones. Sales managers usually direct client-facing sales teams within an organization, while marketing managers direct marketing teams that create advertising collateral and other content for a broader potential audience. Marketing and sales managers set sales targets or quotas, analyze data to determine which sales tactics and marketing campaigns are working, and train staff to achieve quarterly goals. The annual mean wage is $140,600 and typically only a bachelor's degree is required.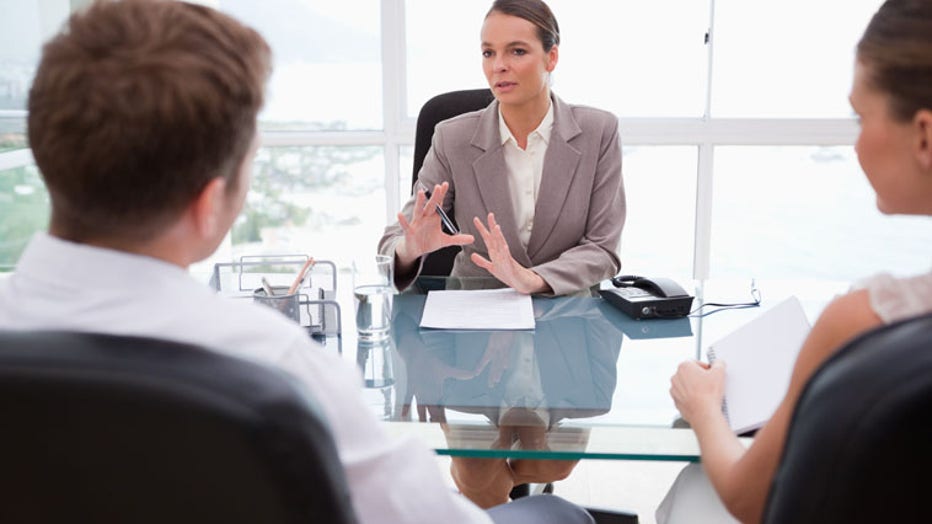 Photo Credit: Wavebreak Media ltd / Alamy Stock Photo

4. Lawyers

There are 628,370 lawyers in the U.S., and this number is projected to grow by 8.2%. Although the annual mean wage is $141,890, pay for lawyers varies significantly, with public defenders generally making less than lawyers who work for private firms. Lawyers represent clients in criminal and civil cases, draft legal documents (such as wills or contracts), or advise clients on legal transactions. Lawyers might work in contract law, defense law, personal injury, patent law, medical malpractice, or another legal field. Lawyers require a Juris Doctor (JD) and must pass their state bar exam in order to be licensed to practice law.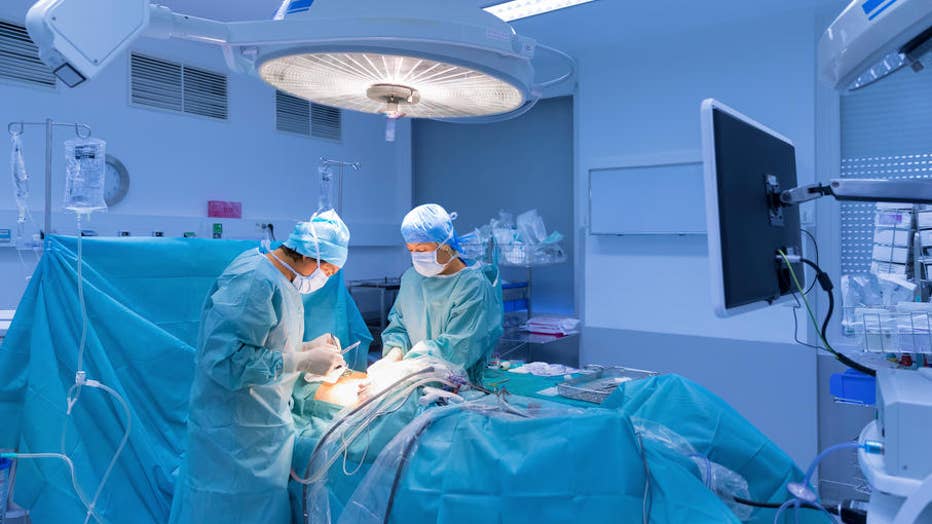 Photo Credit: JOHN KELLERMAN / Alamy Stock Photo

3. Physicians and Surgeons

At $214,700, physicians and surgeons have the highest annual mean wage on this list. Physicians and surgeons usually specialize in a specific area of medicine, such as cardiology or oncology, or serve as general practitioners (GPs). Daily responsibilities for physicians include performing medical exams, taking medical histories, prescribing medications, and administering and interpreting diagnostic tests. While physicians tend to develop a longstanding relationship with patients, surgeons more often only work with patients as needed to treat injuries (such as broken bones) or diseases (such as cancerous tumors) that require an operation. Physicians and surgeons require extensive education, including medical school and a multi-year residency, before they are licensed to practice medicine. There are currently 666,490 physicians and surgeons, and employment is expected to grow 12.8% over a ten-year period.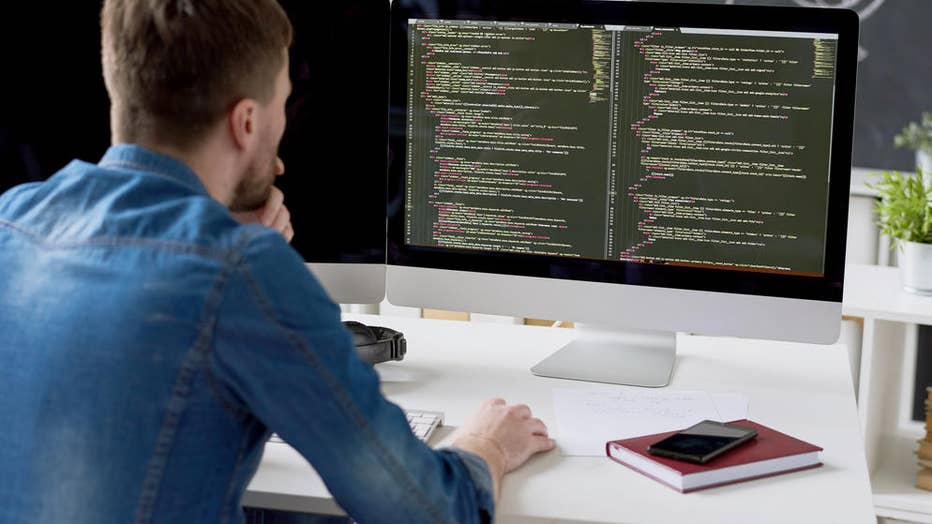 Photo Credit: Konstantin Pelikh / Alamy Stock Photo

2. Software Developers and Programmers

Software developers and programmers are in high demand, with 1,617,400 in the workforce now and a 17.8% projected growth rate. Software developers and programmers create computer programs, network systems, and/or applications designed for other electronic devices, such as smartphones and tablets. This career path requires significant technical knowledge, especially in specific programming languages. Software developers and programmers typically have a bachelor's degree, and the annual mean wage is $102,470.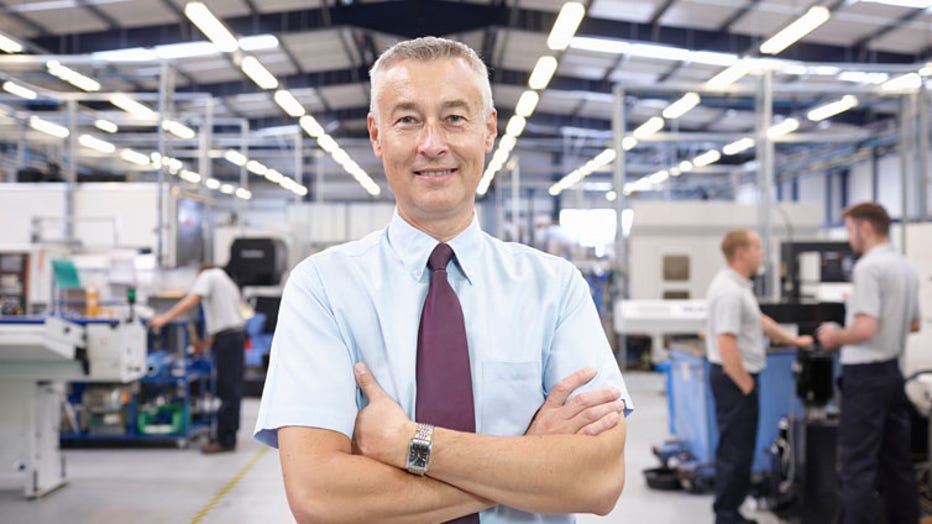 Photo Credit: Cultura Creative (RF) / Alamy Stock Photo

1. General and Operations Managers

The most popular job on this list, general and operations managers, number 2,212,200 and are projected to grow 9.1% by 2026. The role of a general and operations manager is to coordinate the operations of multiple departments or locations in an organization. This job is performed in a variety of industries and across functional areas, and includes responsibilities such as creating policies, managing day-to-day operations, and allocating the use of physical resources and human capital. Operations managers often delegate tasks to subordinate supervisors and oversee the broader operation. Only a bachelor's degree is required for this job, but some general and operations managers will also pursue an MBA or other advanced degrees.

Methodology

The data used in the analysis is from the U.S. Bureau of Labor Statistics Occupational Employment Statistics (May 2017) and Occupational Employment Projections (2016-2026) datasets, the most recent available.

Total employment is an estimate of the number of workers who can be classified as full- or part-time in a given occupation. It does not include self-employed, owners and partners in unincorporated firms, household workers, or unpaid family workers. Annual mean wage reflects gross pay, exclusive of premium pay such as overtime, severance, and tuition reimbursements. A complete description of both employment and wage estimates can be found here.

To identify the "most popular six-figure jobs," occupations with an annual mean wage of less than $100,000 were excluded. The remaining occupations were ordered by their total employment. To improve the overall quality and usability of the final list, certain detailed occupations were grouped into their corresponding broad occupational category. You can access step-by-step guidance with resume writing for any of these professions using LiveCareer's free resume builder.