'That's a monster': Family of slain Pierce County woman reacts to horrific details of her death


TACOMA -- Jonathan Daniel Harris, 29, of Graham, was charged Wednesday with first-degree murder in the death of Pierce County mom Nicole White, who went missing earlier this year.

Harris pleaded not guilty and is being held in the Pierce County Jail in lieu of $2 million bail.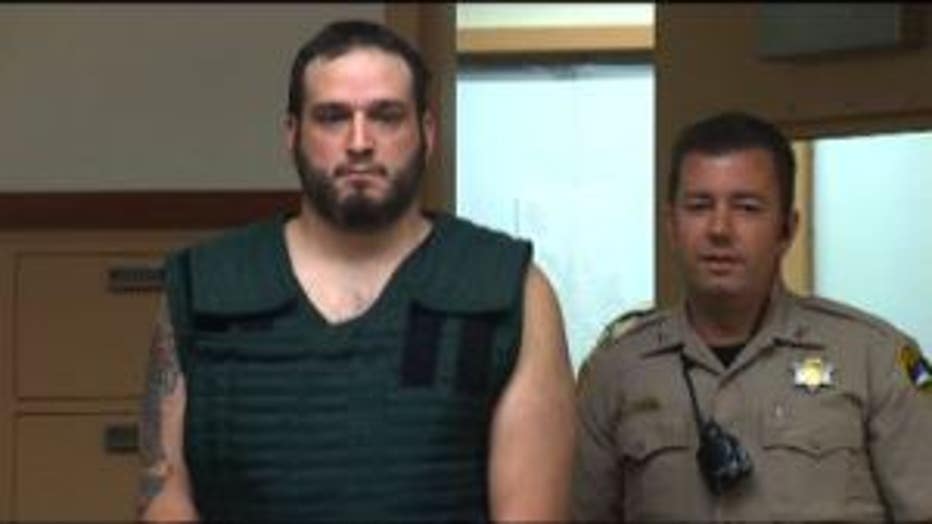 Jonathan Daniel Harris has been charged with first-degree murder in the death of Pierce County mom Nicole White, who disappeared in June 2015.


Harris was charged with second-degree murder in June, but the charge was amended Wednesday to first-degree murder because an analysis by a forensic expert determined White, 28, the mother of two boys, was brutally beaten, "likely stomped to death," Pierce County prosecutor Mark Lindquist said.

According to Lindquist, White picked Harris up from his home for a date on June 6 and they drove to Jeepers Country Bar and Grill in Spanaway. Several hours later, witnesses saw the two leave the bar together in White's car. She never made it home and was reported missing on June 7.

Over the next two weeks, the Pierce County Sheriff's Department, the FBI and volunteers conducted an extensive search. On June 20, a K-9 from a volunteer search and rescue team found White's body at the bottom of a wooded ravine south of Lake Kapowsin. Her body was wrapped in a green tarp and was severely decomposed.

Detectives said they believe that after the two left the bar, they drove back to Harris' house.  Lindquist said Harris beat White to death, wrapped her in the tarp,  loaded White into her car, drove to the wooded area and rolled her down the ravine. Then, he drove her car off the side of the road near his house and walked home.

The next day, according to cell phone records and data stored on the ignition interlock device in his vehicle, Harris drove his car back to the site where he dumped White's body, Lindquist said.

During a search of Harris' home, detectives located the sweatshirt he was wearing at the bar the night White disappeared. DNA from blood on the sweatshirt was a match to White, the prosecutor said.

A forensic anthropologist determined White had severe facial, chest and arm fractures, Lindquist said, adding that the injuries are consistent with being stomped.

Nichole's mom, Jill Nichols, keeps a memorial at her Orting home to her daughter.

"What happened? I want to know what happened," Jill says.

The new, amended murder charge is one step closer to justice. But the news sends them two steps back with emotion.

"All the skull fractures and the teeth missing, and all the broken bones. He stomped on her, so I can't imagine -- that's a monster," Nicole's mom said.