That's a monster bass! Catch in Snohomish County shatters 39-year-old state record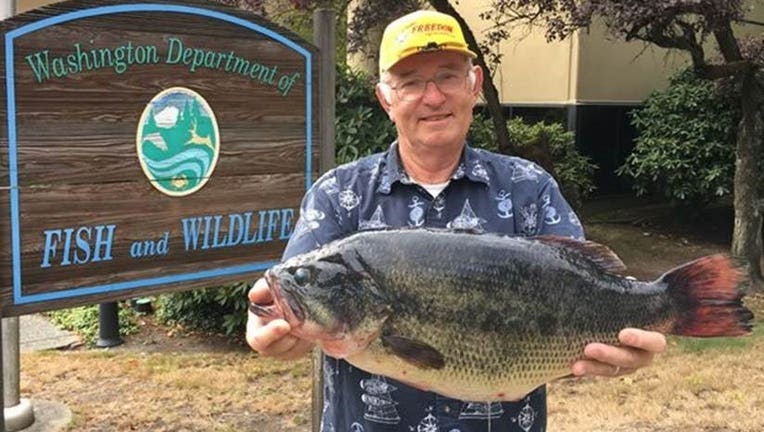 article


OLYMPIA, Wash. -- A Snohomish County angler has set a new state record for the biggest largemouth bass caught in state waters, the Washington Department of Fish and Wildlife confirmed Friday.

WDFW said Bill Evans, of Bothell, caught the 12.53-pound, 23-inch bass Aug. 8 in Lake Bosworth in Snohomish County.

The previous record was set by an angler in 1977 at Banks Lake with a fish weighing 11.57 pounds, nearly one pound less.

"As soon as I set the hook, I knew it had to be a big one because the bottom pulled hard and it just wouldn't quit," Evans told the WDFW, "When she finally tried to jump, she could only get her head out of the water."

Evans realized how big the fish really was when he started lifting it into the boat. "She just kept getting heavier and heavier," he said. "I put her in the livewell, but she didn't even fit – her tail stuck out".

Evans, who has been fishing for bass for nearly 40 years, moved to Washington a few years ago and just started bass fishing in the state this summer. WDFW said Evans has fished several lakes in the Bothell area, but Monday was his first time fishing at Lake Bosworth.

He found the small lake on WDFW's Fish Washington feature available on the department's website (http://wdfw.wa.gov/fishing/washington).