That doesn't look anything like an exit ramp...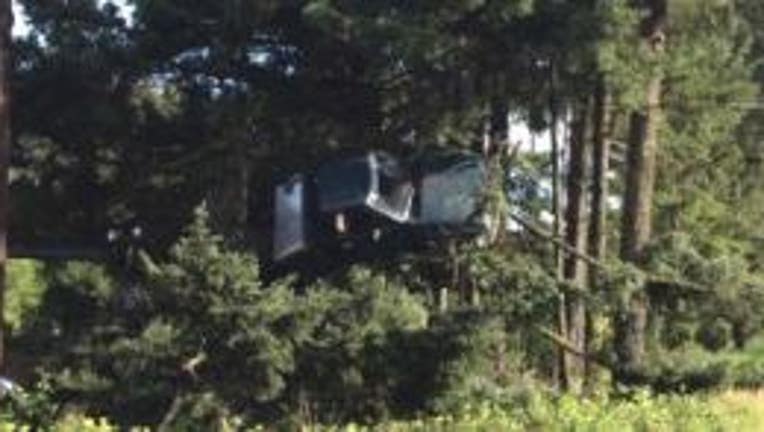 SHERWOOD, Ore. (KPTV) -- Tualatin Valley Fire & Rescue personnel are scratching their heads after finding an empty pickup truck wedged about 10 feet up in a tree off of Highway 99W.

The truck in the tree was spotted Sunday morning near Middleton Road near Sherwood.

An investigation was launched immediately to see anyone had been ejected or injured.  But the truck was empty, and sensors failed to pick up any heat signatures, suggesting that the truck had been there, unoccupied, for quite a while.

A spokesperson for TVF&R says no one who may have been in the crash turned up at Providence Newberg, which is the hospital closest to the scene.

A tow truck company from Hillsboro was called in to remove the truck, and PGE responded to deal with a power line near the tree.