Terrifying attack on barista in Kent caught on video
UPDATE:

The suspect has been identified as a 33-year-old Kent resident with an extensive criminal history. Investigators have not released his name as he has not yet been formally charged.

"We want to thank everyone that called in and identified this violent offender; our streets are safer because of each of you," said Detective Melanie Robinson.

A Washington's Most Wanted viewer tip led to the capture of this suspect, making him WMW Capture No. 964.


---


KENT, Wash. -- Police asked for the public's help Tuesday to ID a man who attacked a barista at the Hottie Shots Espresso stand, forced her out of the building at knifepoint and tried to rape her.

The barista, a 30-year-old Bonney Lake woman, told officers that the man came to the coffee stand window on foot and ordered a drink at about 4:45 a.m. Tuesday. She said while she was distracted making the drink, the man climbed through the window and held her at knifepoint, then forced her outside into a dark alleyway near the stand.




Kent police released a surveillance video so that the public might be able to help ID the assailant.

"During his attempt to sexually assault her, he was spooked by the vehicle headlights of a customer that pulled into the barista stand drive-through," the Kent Police Department said in a news release.

The assailant then fled, possibly within a dark sedan with black rims, police said.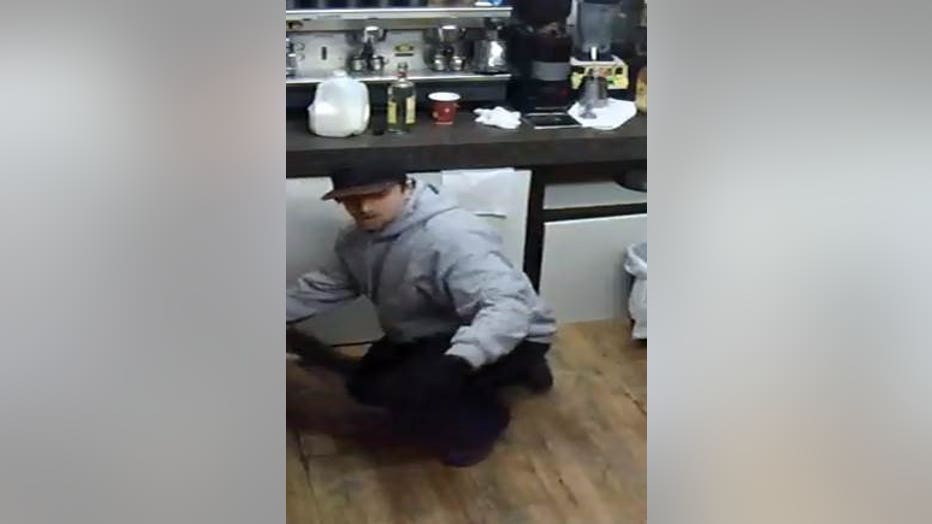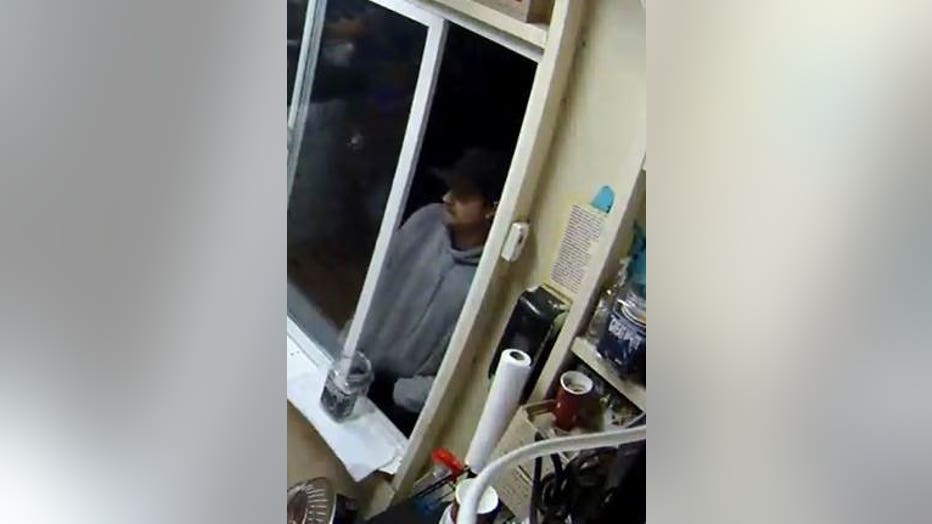 (Photo: Kent Police Dept.)

The barista was treated by medics for abrasions on her body. "She was said to be shook up, but otherwise in good condition," police said.

The suspect is described as a white man in his 30s, about 5-foot-5 with darker hair and light-color facial hair. He was wearing a gray hooded sweatshirt and black pants, a black ball cap with brown bill. He also appeared to have an earring in his left ear and possibly a Bluetooth device in his right ear.

"I know that the public can help us identify this guy. It is a priority for us to get him off the streets as soon as possible before he terrorizes someone else," said Detective Melanie Robinson.

Kent Police are asking any witnesses or anyone with information to call Crime Stoppers at 1-800-222-TIPS (8477) or the Kent Police tip line 253-856-5808.