Tense semifinal game between Garfield, Issaquah after racist messages


TACOMA -- The state's basketball semifinal between Issaquah and Garfield High drew a huge crowd to the Tacoma Dome on Friday night.

But it's the shots thrown before the game that had many people buzzing. The Issaquah School District had to apologize to the opposing school after several Issaquah students posted racial slurs online.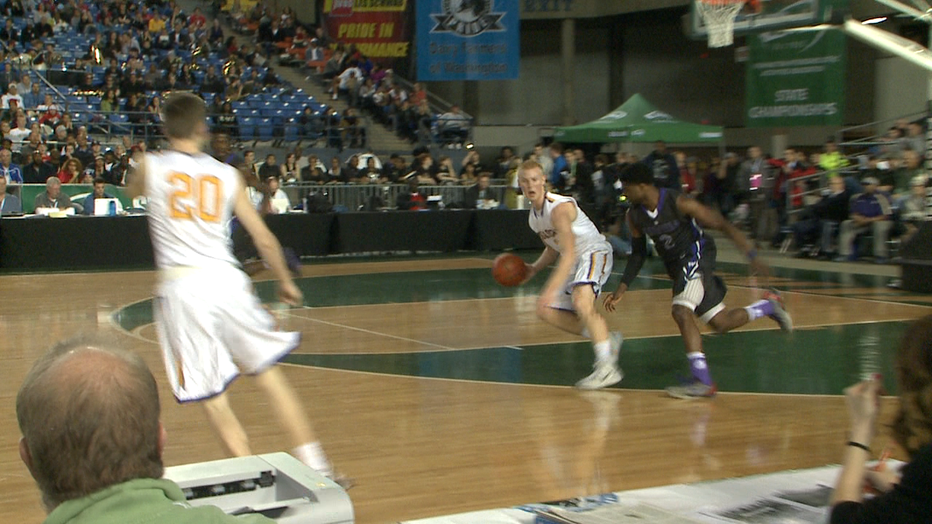 Many students and parents were talking about the offensive messages during the game and some were even concerned about fights or arguments breaking out.

The stakes were high both on and off the court. The tension between Issaquah and Garfield  started weeks before Friday's state semifinal game.

"They were comparing students to animals and stuff," Garfield High student Chance Buchanan said.

Several Issaquah High students are accused of posting racist messages on social media late last month when the Issaquah basketball team lost to Garfield.

"They were so unnecessary, they hurt a lot of people," Garfield High student Talia Lawrence said.

"It's not OK to make racial slurs at all, I mean, especially now," Garfield High student Maria Carlson said.

None of the Issaquah basketball players was involved and students say the kids behind the racist anonymous words were suspended.

"It's awful what they did it was a crime and that's not what our school is about," Issaquah High student Mckenzie Bostic said.

At halftime, the scoreboard was tied and as the game heated up, extra security kept a close eye.

"All of our administrators are telling everyone to not do anything and keep calm," Buchanan said.

Joyce Walker was one of them. She coaches the girl's Garfield basketball team. She says the actions of a few at Issaquah shouldn't reflect on the entire school.

"Issaquah has always been classy, at least the games I have been able to watch; you shake hands before and shake hands afterwards," Walker said.

Win or lose there was a lesson for both sides.

"Reacting better and bigger is better," Buchanan said.

Garfield won the game 61-59. There were no fights on and off the court.

Seattle police say they are investigating the tweets as a possible hate crime.