Temperatures climb back up to 50s after snowy weekend around Puget Sound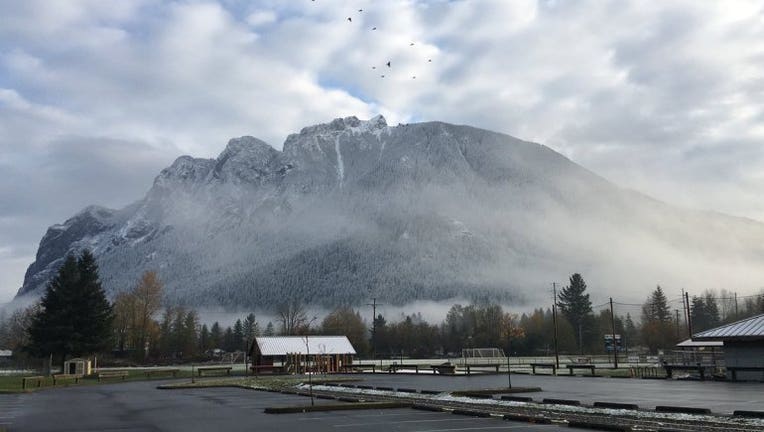 article


We have some good news after a chilly, snowy weekend in Western Washington -- temperatures are warming back up this week!

Sunday snow melted as soon as it hit for most areas Sunday, but where it didn't dry out and on higher hills the temperatures fell to freezing for icy spots early.

Sea-Tac at an elevation near 200 feet was able to accumulate 0.40" snow that is a new daily record that beat a trace in 1973.




Record cold high temperatures have been set the last three days, all below 43°, which has only happened five other times in the first week of November!

Mountain snow amounts in 24 hours are:



Monday, clouds will gradually clear to mostly sunny. High temperatures remain below normal in the 30s to low 40s.

Clear and cold on Tuesday with morning lows returning to the upper 20s to low 30s. Another morning for extra commute time.

Increasing clouds through the day take partly sunny to mostly cloudy by late day.  Highs will be slightly warmer in the low to mid 40's.

On Wednesday, areas of rain develop on the coast early.  Eventually, rain will develop over south Puget Sound around Olympia and swing northward toward Seattle by evening.  A strong east wind will create wind gusts 40-50mph in the foothills where there are gaps in the Cascades.  I-90 to North Bend and Snoqualmie are impacted by these powerful wind gusts, as are Enumclaw and Sea-Tac, Gold Bar, Index, Concrete, and Sedro-Woolley.   Warmer with high temperatures upper 40's.  Sea-Tac High: 50°  Low: 42°

Expect breezy south wind, 15-20mph with rain at times on Thursday. Friday: Cloudy, rain showers, locally heavy in a Puget Sound Convergence Zone.  Sea-Tac High: 52°  Low: 44°

Weekend outlook keeps areas of rain and mostly cloudy skies with temperatures very close to normal highs in the low 50's.