Teens accused of carving swastika into forehead of classmate; bail set at $3 million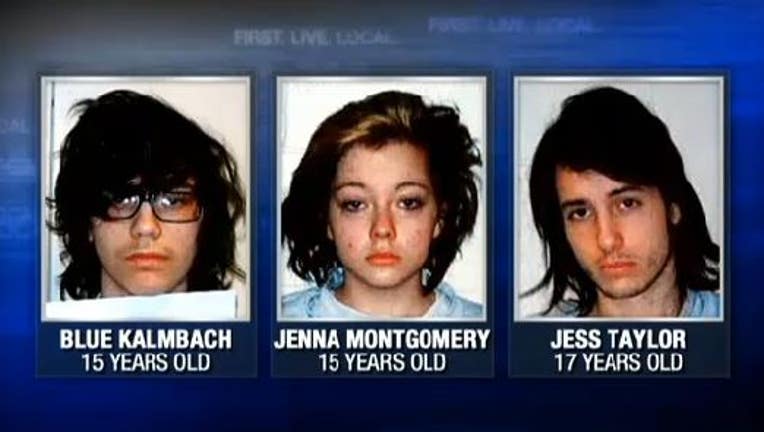 PORTLAND (KPTV) -- Three Portland teenagers have been charged as adults in the case of a 16-year-old David Douglas High School student who was lured into a shed and had a swastika carved into his forehead with a box cutter.

Investigators said the kidnapping and torture happened on Southeast 111th Avenue during the snowstorm earlier this month.

Jess Taylor, 17, Jenna Montgomery and Blue Kalbach, both 15, lured the boy into a shed behind a house, according to police, and attacked him with a crowbar while also shooting him with a BB gun at close range in the chest, hand and groin. They then carved the swastika into his head by using a box cutter, police said.

As far as a motive, police said the victim had been perceived as a bully and the teens were retaliating against him.

There was a fourth suspect who is 14 years old and facing less serious charges. That teen is not being identified by FOX 12.

Kelli Murrain, the victim's mother, said there's "no understanding what they did." She said she's "almost ready to lose faith in humanity."

"He's been severely traumatized not just physically, but emotionally. It's something he's gonna live with forever, especially if the scar of (a) swastika doesn't go away. Every time he looks in the mirror he's gonna have that memory," said Murrain.

Montgomery, Taylor and Kalbach appeared in court Wednesday afternoon. They pleaded not guilty and their bail was set at $3 million each.