Teenage girl told to cover up cleavage at prom or leave
SILVERDALE, Wash. -- Staff members at Central Kitsap High School told a busty 17-year-old student to cover up her cleavage at the prom or go home -- a move that is under fire by ther students who question if there is a double standard in the dress code.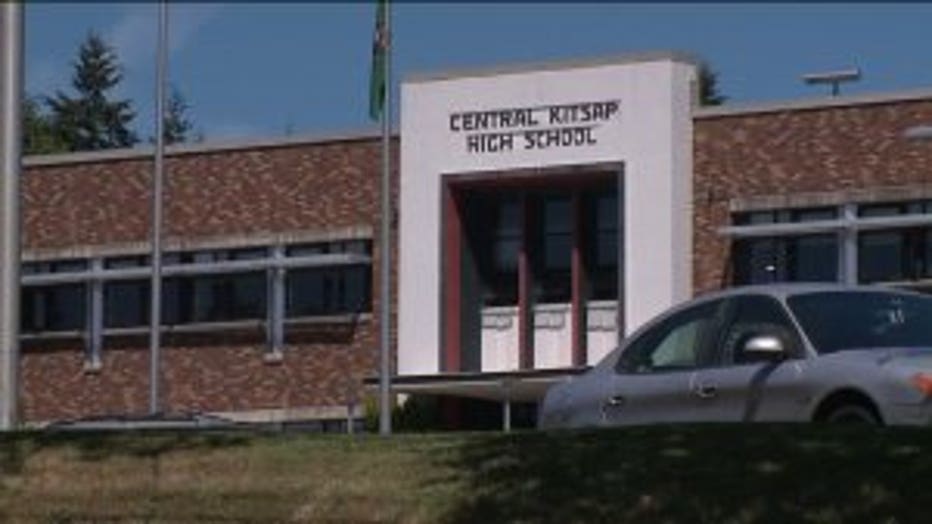 Staff members at the prom told senior Brittany Minder she was showing too much cleavage last Saturday.

"She's gone through a really rough time because prom means a lot to everyone," said senior Rachel Stoeckel, who described herself as one of Brittany's best friends. "She just got there and they wouldn't let her in. It ruined her whole night and experience, and she never gets to do that again."

Brittany's family was too upset to talk about it on camera because, they said,  they weren't prepared for all the media attention the incident is getting.

But the controversy now is that the dress code isn't applied evenly to everyone. Images of students at the prom posted to Facebook show outfits that other kids say don't seem to fit the dress code.

"I think there were a lot of girls that were wearing risqué dresses, and they got in," said Stoeckel.

Seniors say the enforcement of the dress code isn't uniform -- and that policy should change.

But the district says their dress code is clear. It even requires students to sign a contract detailing what is and what isn't acceptable, so students don't buy an outfit that's isn't in line with the code.