Teen shot on basketball court at Everett elementary school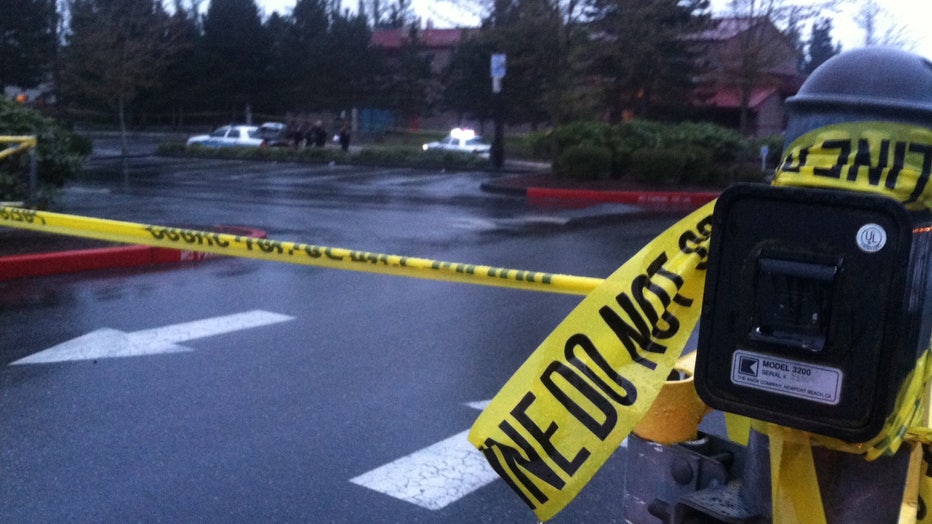 EVERETT - Gunshots rang out at an Everett elementary school Saturday evening.

One male teen was shot on the basketball court at Horizon Elementary in the 200 block of Casino Road.

He was rushed to Providence Regional Medical Center around 6:30 p.m. His condition was unknown as of Saturday night.

Everett Police say a group of teens were playing basketball when a very large group of teens showed up.

"A small group of older teens were playing basketball in the basketball court and a large group of 15 to 20 teens came, there was a verbal altercation which turned physical unfortunately our victim was shot," Everett Police Spokesperson Aaron Snell said.

Police say the teen who was shot was apart of the original group of teens. After the shooting several teens were detained for questioning but most of the teens got away including the main suspect. He is in his late teens, skinny and bald. He was wearing a blue T-shirt and blue jeans.

Officers found a handgun on the ground at a nearby apartment complex and are looking into whether it was the weapon used in the shooting.

One resident told Q13 Fox News that he often sees unruly teens hanging out at the elementary school after hours and on the weekends.

"There is a bunch of hoodlums or gang members coming  here repeatedly tagging like this is my territory," Cole Croley said.

Police say it would be speculation to comment about gang activity so early in the investigation.