Teen girl driver in rollover accident was drinking, authorities say


SEATTLE --Police are hoping to make more arrests in a suspected Puyallup DUI crash that injured five teenage girls.

Detectives said one of the girls, the 17-year old driver, was drunk when her car flipped over along River Road in Puyallup early Thrusday morning.

"It first struck a utility pole, then went through a fence and hit several trees, and then rolled over on to its top," said Guy Gill with the Washington State Patrol.

The 17-year-old driver was injured along with another teen passenger who broke her arm. Both were taken to the hospital. Police said all of the girls were wearing seatbelts, a fact that saved their lives.

Police said the driver had a suspended license.

"She shouldn't even have been in the vehicle to begin with," Gill said. "She's not allowed to have passengers in her vehicle and you throw in alcohol on top of this it's a recipe for disaster."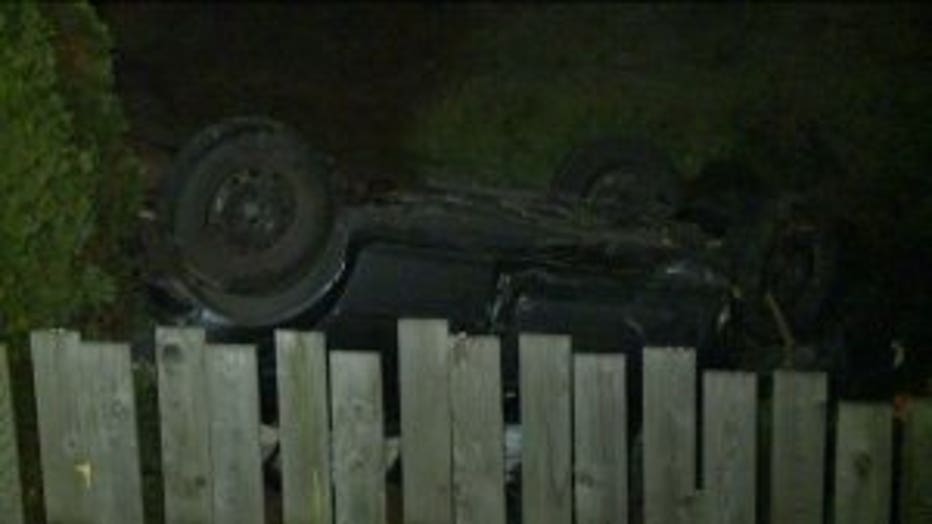 That girl now faces DUI and vehicular assault charges. The case also puts the spotlight back on teen drinking and the dangers of driving.

Kim Nygard, with Pierce County's Alcohol and Drug Free Youth Program, said drinking among teens in the county is actually down. She recently held a forum on teen drinking for parents and kids at Puyallup High School.

"I think that the kids know, the kids have the information, but they need continued support."

Police investigating the crash along River Road, are also hoping to charge anyone who may have provided alcohol to the teens in the car that crashed, officials said.