Teen connected to Greenwood shooting arrested trying to fly to Atlanta
SEATTLE -- A 17-year-old Ballard High School senior is in jail facing possible murder charges.

Police arrested Byron White at Sea-Tac airport on Saturday morning. Police sources say he was trying to catch a flight to Atlanta.

Officers think he robbed, and then shot David Peterson in Greenwood last weekend.

Sources said White could be charged as an adult.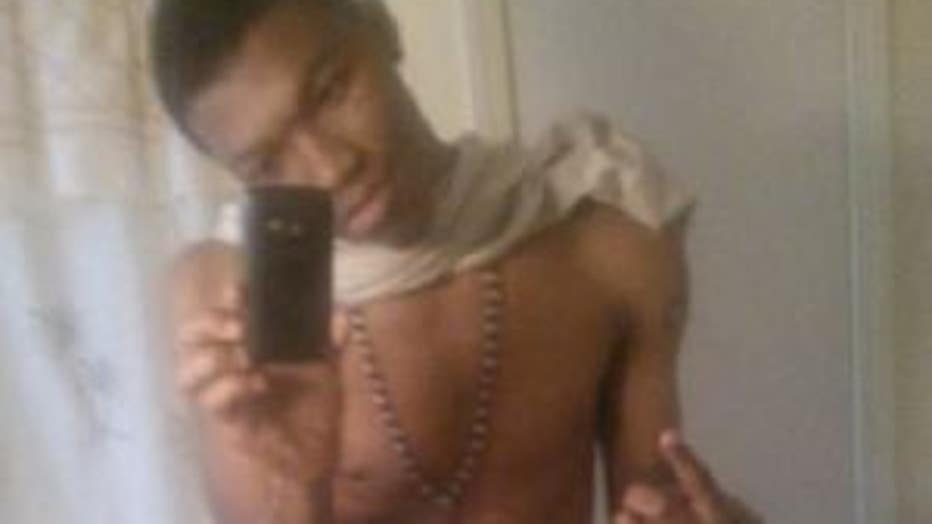 Seattle police have named 17-year-old Byron White as the chief suspect in the killing of David Peterson in the Greenwood neighborhood on Feb. 23. (Photo: SPD sources)


One of White's friends said they were shocked that he could have any connection to last week's murder.

A memorial for David Peterson remains near the sidewalk just feet from where he was gunned down, all for his cell phone.

"It's just weird to look over there to see that's where that lovely man was murdered for nothing," said neighbor Becky Sokolow.

It's been less than a week since the violent robbery and shooting in Greenwood, and neighbors are still reeling from the senseless crime.

"You assume that you're safe walking around your neighborhood going to the grocery store," said neighbor Becky Gannon.

A tip let police to Sea-Tac airport; Police say White bought that ticket using his own name.

Last Sunday night, Peterson called 911 saying he was being robbed. Moments later police responded and found Peterson dead inside his car.

Investigators searched a nearby house looking for clues to White's whereabouts on Friday afternoon but they didn't find him until Saturday morning.

Greenwood neighbors were relieved to hear police made an arrest.

"Up until the arrest we really had no idea if someone was going to show up in our back yard or in one of these parking lots," said Gannon.

Witnesses told police they saw three men running from the crime scene shortly after the shooting.

Police said White is their only suspect in the homicide – but the case is active and on going.

Peterson was laid to rest on Saturday morning.

"It's just unbelievably awful," said Sokolow. "We had two kids that went to Ballard High School. A 17-year-old? Just for a robbery for a phone, it's just outrageous."

White's first court appearance should happen early next week in King County juvenile court.