Teachers, parents in Kent concerned about violent outbursts in class


KENT -- When parents send their kids to school, they want them to be safe and get a good education. But parents of some students in Kent say that's not happening.

Cindy Prescott, with the Kent Education Association, says teachers are reporting violent outbursts in their classrooms this year.

"There are tables and chairs thrown, tables knocked over, book cases tipped over," said Prescott. "Sometimes teachers are injured, sometimes students are injured."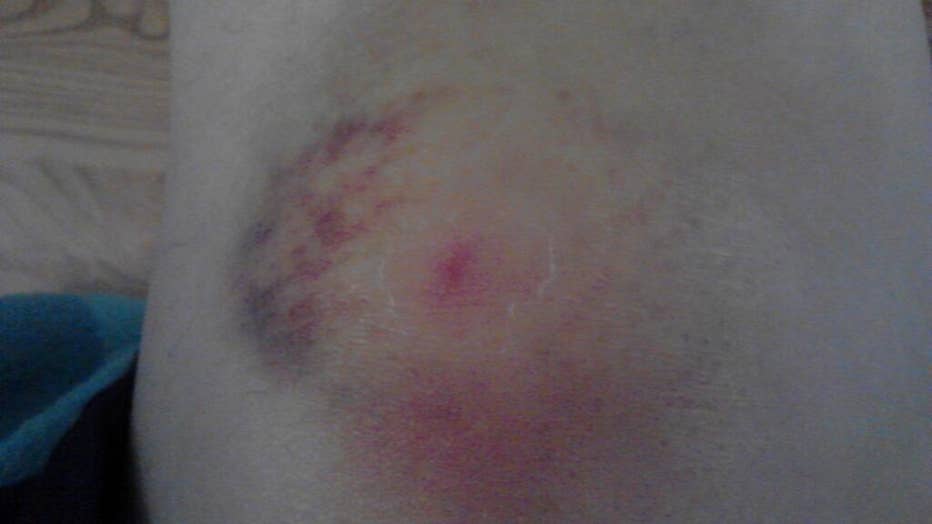 Photo sent by Kent teacher's union of injury to teacher after a special ed. student had an outburst.


A teacher snapped some pictures of her classroom at a Kent elementary school showing the result of a special needs student who had a difficult day in the classroom. The president of the teacher's union in Kent says for the past four years the district has put special needs children in to general education classes in Kindergarten through third grade, a move she says means special ed kids aren't getting the specialized attention they used to.

"That classroom would have more personnel, more teachers and more para-educators, a smaller class size," said Prescott.

Mike Kelly has a son in second grade at Fairwood Elementary and says he's concerned about his son's safety and learning environment.

"Violent events have occurred in the classroom and, as a result of those violent events, the classroom is routinely evacuated and escorted into another classroom where the educational process ceases to exist for that period of time," said Kelly.

Chris Loftis, with the Kent School District, says officials are aware of these incidents. Loftis says cuts were made four years ago because at the time, there were only about a half-dozen special education students in grades K-3 with behavioral issues and the district wanted to move to an 'inclusion model'.

"It's not a warehouse to take kids with problems and get them out of the way. That's not what we do. Special ed is an integrated part of our services to all students," said Loftis.

Parent Beth Stoughton is among those speaking to the Kent School Board Wednesday night about her concerns. Stoughton also works as a consultant to districts on students with autism.

"We want them in general education classrooms but they need to have the requisite skills and the supports to be in there and that's not happening," said Stoughton. "We want to work with the district to make this happen for our kids so they're all getting the education they need."

The School Board meeting starts at 7 p.m. Wednesday at the district headquarters.