Taxis vs. rideshares: Issue prompts rally outside City Hall


SEATTLE -- On the steps of City Hall, it was a rally around ridesharing Wednesday.

The popular car service has replaced the taxi cab for many people. But it's also an industry that is unregulated.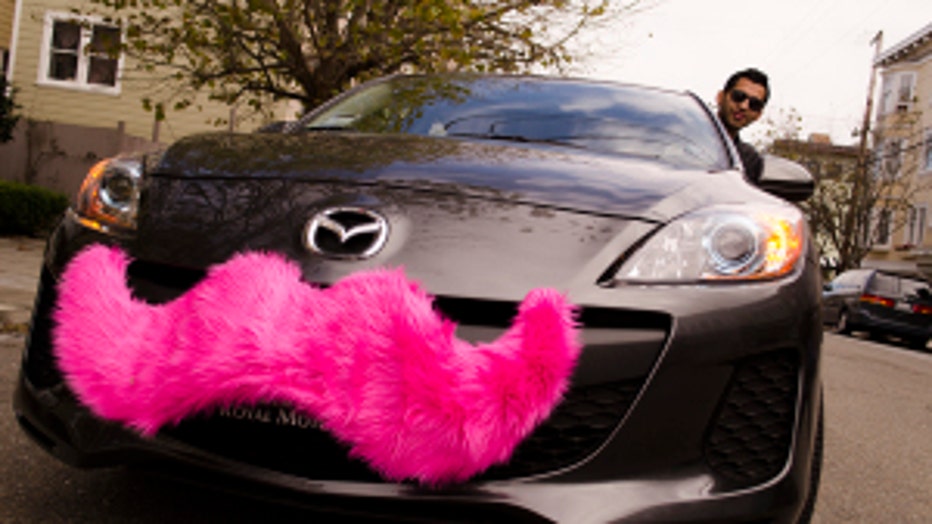 The City Council has a proposal it's considering to regulate rideshares, but the companies that provide the service and their customers believe the city is going too far.

"We would have to re-evaluate operating in Seattle," said Lyft co-founder John Zimmer, of the proposed regulations.

Zimmer flew up from San Francisco to be at the rally.

Companies like Lyft and Uber offer car rides to users through an app on their iPhone.

"I have a medical condition that doesn't allow me to get a driver's license so if I had to get home late at night, ridesharing is always there," said Christiana Obey, a big fan of Lyft.

Seattle's cab drivers are not fans of the service, claiming it has left a lot of them in park. One of those drivers, Samatar Guled, wants ridesharing to be regulated like taxis. The city is considering requiring licenses for rideshares, along with a cap on the number of cars and how many hours drivers can operate.

"We're following the rules," said Guled. "We should all compete under the same regulations."

Guled tried to make that point by disrupting the rally against those proposed new rules.

In the background, Seattle Mayor Ed Murray watched and later admitted this is an issue he is studying closely.

"I think we should try to equal these things out," said Murray.

The mayor agrees there should be regulations for rideshares, with the goal of making sure it's insured and safe.  But he also wants to eliminate caps for a new industry that is clearly taking off.

Both sides of the issue will be at Friday's City Council meeting when a proposal will be discussed and possibly voted on.