Taxi passenger killed in suspected DUI crash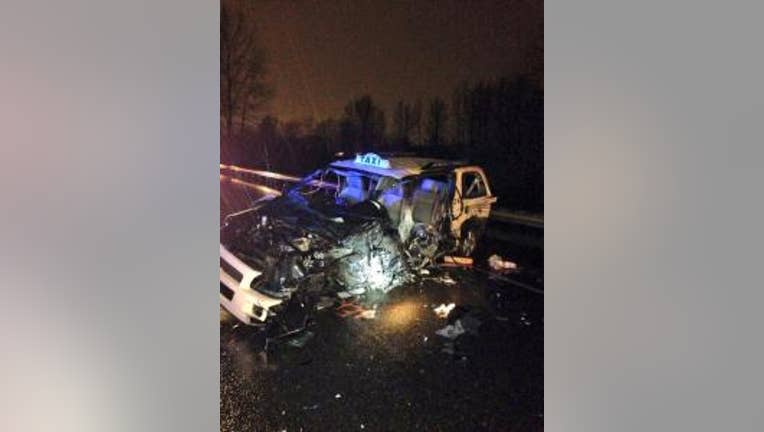 TACOMA, WA --- One woman was killed in a head-on collision on River Road East and 44 Street East shortly after midnight Tuesday.

According to the Washington State Patrol, a 34-year-old woman was traveling in a taxi heading northbound when a pick up truck heading the opposite way crossed the center line, and struck the taxi head-on, officials said.

Two others were inside the taxi with the woman. The 52-year-old driver was seriously injured and transported to Good Samaritan Hospital in Tacoma. Another 36-year-old man in the taxi was also transported to the hospital.

Washington State Patrol says the 48-year-old driver of the truck was uninjured and was arrested for suspected DUI.

The crash is still under investigation.