Taxi drivers tell City Hall: Rideshare programs 'un-fare'


SEATTLE -- Several frustrated taxi drivers showed up Thursday at Seattle City Hall to complain that the city is ignoring the emerging unregulated rideshare programs that are threatening their business.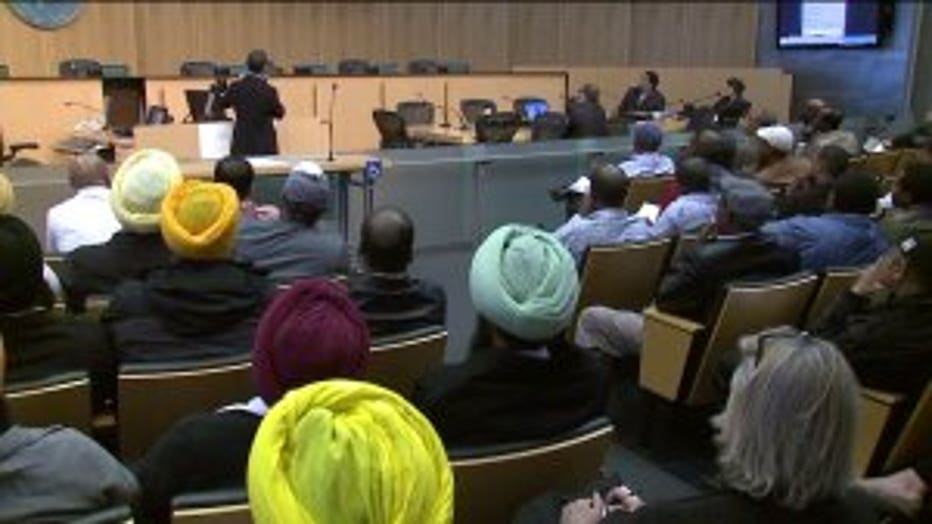 These are popular mobile-based services that allow customers to find and prepay a driver right from their smartphones.

These are apps that allows you to find a car close to where you are, that's driven by someone who's willing to take you where you need to go -- all for a flat rate. It's non-regulated, non-inspected, and non-commercially licensed, unlike cabs. These rideshare programs are extremely popular because they are easy and cheap.

Uber is one company that has a rideshare program; it's called "Uberx".   Uberx is offered alongside Uber's regulated "Black Car" service that does meet typical "for-hire" standards.

"We have a huge focus on quality," said Brooke Steger, head of Uber Seattle. "We partner with some of the best drivers in the city, so I think that's really what makes Uber special."

Uber is a San Francisco-based ridesharing program.

"Your credit card is automatically charged so there is no money exchanged in the car at all, and there's no need to tip," Steger said. "It makes things very, very simple."

So simple, in fact, that its popularity is cutting into the regular taxi cab business.

"They're not licensed in any way, shape or form, and the city is saying, 'Oh gee, this is real nice,'" said Chris Van Dyk, a spokesman for the taxi cab industry. "It's unfair because they are taking money out of these guys' pockets, and they are passing it off to a startup Internet entrepreneur that has no bother whatsoever with the rules and regulations that are set up to protect the public."

Van Dyk believes that these new entrants into the market should have to go through the same licensing, inspection and insurance requirements that taxis and other for-hire services have to follow.

Steger, however, argues that Uber does background checks on drivers and encourages customers to provide feedback about their service.

"Regulating an app seems to be a little bit crazy" she said. "It's a great service that people are using and that they love, and I don't think they should be removed or taken away."

Another related question before city leader is whether to allow for-hire cars, those that look like cabs, to act more like cabs. Currently, these flat-rate services are licensed and regulated, but they aren't allowed to be flagged down by customers on the street, nor are they allowed to pick up at taxi stands.

"Unfortunately, there has been a really bad experience with the public with the taxi cabs," said Samatar Goled, manager of the region's two biggest for-hire companies.  "Not being able to get them, them refusing to take credit cards, dirty cabs, all kind of problems." Most people, Goled said, are "really fed up and they need alternatives."

Goled argues for-hire cars have the significant advantage over regular taxis of charging posted, predictable fares.

"Let the public decide if they like the flat rate vs. the meter, rather than protecting an industry from competition," Goled said.  "I mean, that's not the American way."

The Seattle City Council has commissioned a study that is due to be released in July.  It's meant to generate clear data about how large the demand is for taxis, for-hires vehicles and ridesharing.  They will hold off on any decision about changes to the industry until then.