Tattoo Tip: Escaped Oregon sex offender caught within hours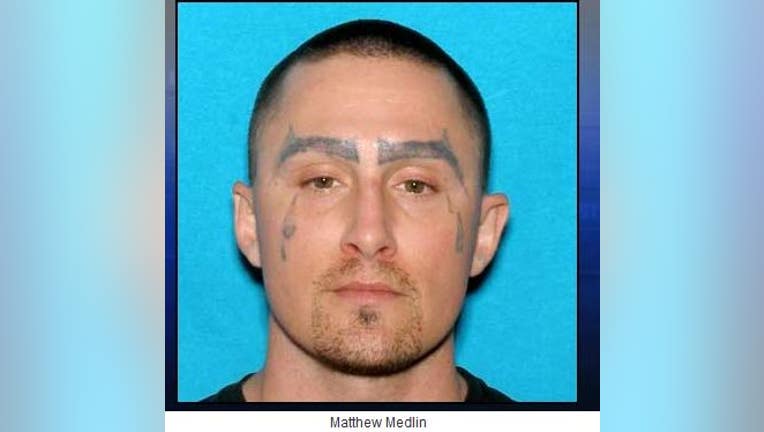 PORTLAND (KPTV) -- A sex offender with eerie facial tattoos who escaped from a northeast Portland prison Wednesday was back in custody before the day ended.

Matthew Medlin, 30, escaped from the Columbia River Correctional Institute at 12:37 p.m. after climbing the razor fence.

But a Corrections Department officer reported shortly before 10 p.m. that he saw a person matching Medlin's description at North Columbia Boulevard near I-5.

Responding police said they found Medlin in a fast-food restaurant and that he complied with orders to get on the floor once a K-9 unit arrived. He was treated at the scene for injuries he suffered during the escape and will be booked in the the county jail on still-to-be-determined charges.

Medlin was most recently incarcerated on charges of burglary, sex abuse and assault. He was set to be released May 6, before he escaped.

Medlin also has an extensive criminal history going back to the time he turned 18. His arrests and convictions include unauthorized use of a vehicle, sex abuse, assault and failing to report as a sex offender twice.