Tasty! Skittles announces Seahawks deal
SEATTLE -- Seahawks fans know all about running back Marshawn Lynch's love for Skittles, and it seems the candy brand has struck a deal with him.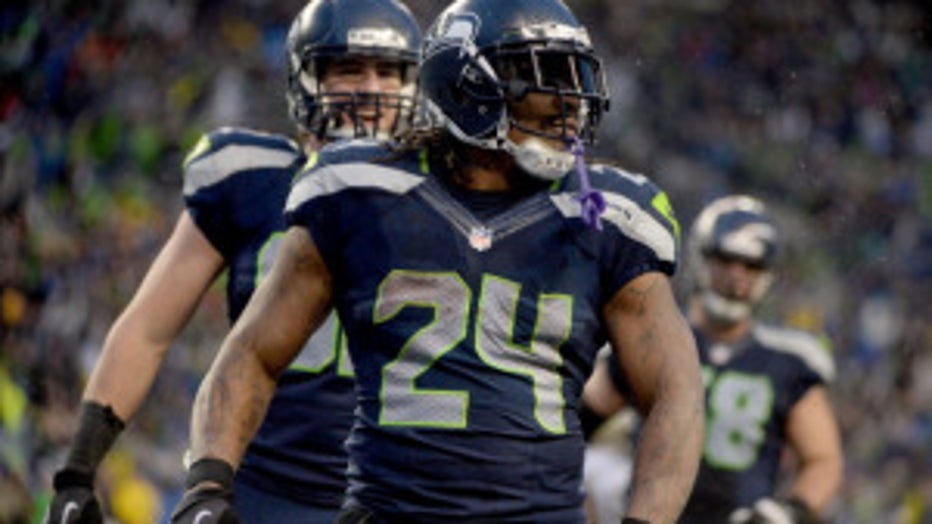 Wrigley, which owns the Skittles brand, announced details of that partnership on Tuesday. In a statement, the company said it would create a limited-edition "Seattle Mix," consisting of only green and blue candies.

The special packs would not be sold in stores, however, and fans would get the opportunity to bid on them in an online auction at www.SkittlesSeattleMix.com, starting Wednesday.

Wrigley said money collected from the auction would be given to Lynch's Fam 1st Family Foundation. Additionally, $10,000 would be donated for every touchdown Lynch scores during the Super Bowl. Plus, the auction would include, "one-of-a-kind football-inspired Skittles-covered items," like a football and helmet.

Lynch's love for Skittles dates back to his childhood as a Pop Warner player, when his mother gave him what she called "power pellets."

According to Ad Age, no television ads are planned in the deal, and Wrigley did not comment on the financial terms. A report by ESPN.com had cited unnamed sources who claimed Lynch would receive financial compensation.