Tanker truck overturns under West Seattle Bridge, leaks gasoline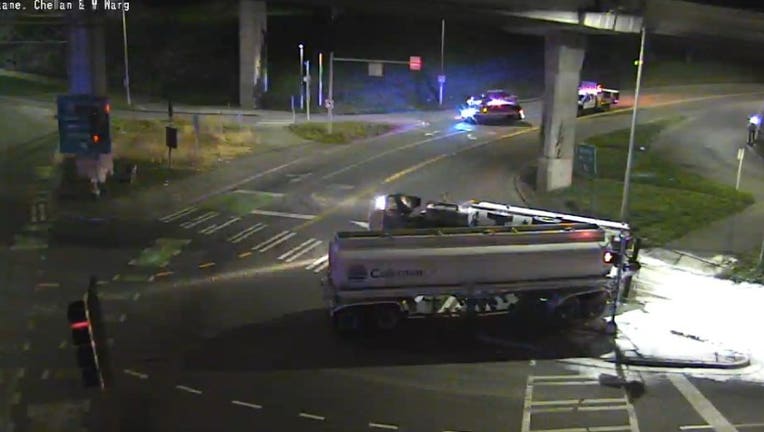 SEATTLE -- A tanker truck  overturned under the West Seattle Bridge and began leaking gasoline, forcing the closure of an intersection, the Seattle Fire Department said.

The driver was able to get out after the tanker overturned at Chelan Avenue SW and West Marginal Way SW, the department said. It did not say if the driver had suffered any injuries.

The West Seattle Bridge off ramp to Delridge Way SW and SW Spokane street is closed and a contractor is on the scene offloading the extra fuel. It could take at least 3 to 4 hours to offload that fuel and upright the tanker.

Firefighters are also applying foam to the scene.

Updates available on Q13 News this Morning starting at 4:30 a.m.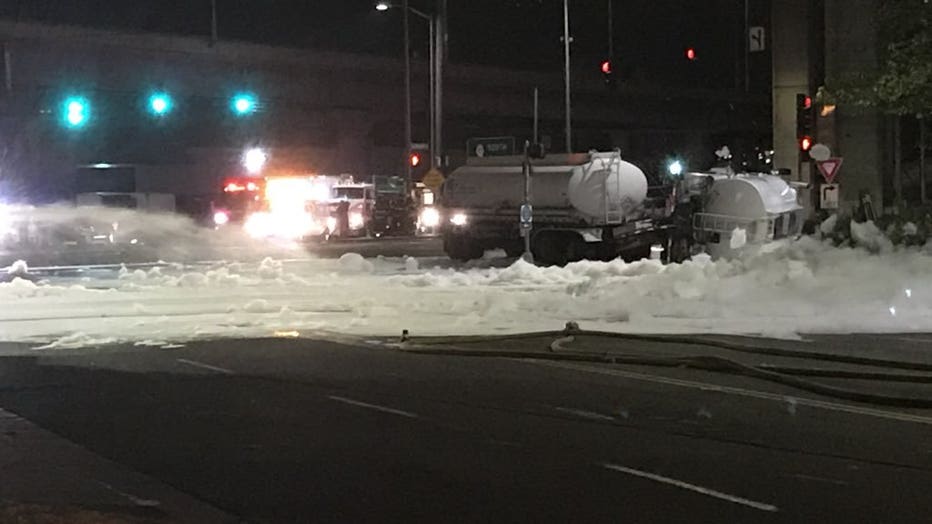 (Photo: Seattle Fire Dept.)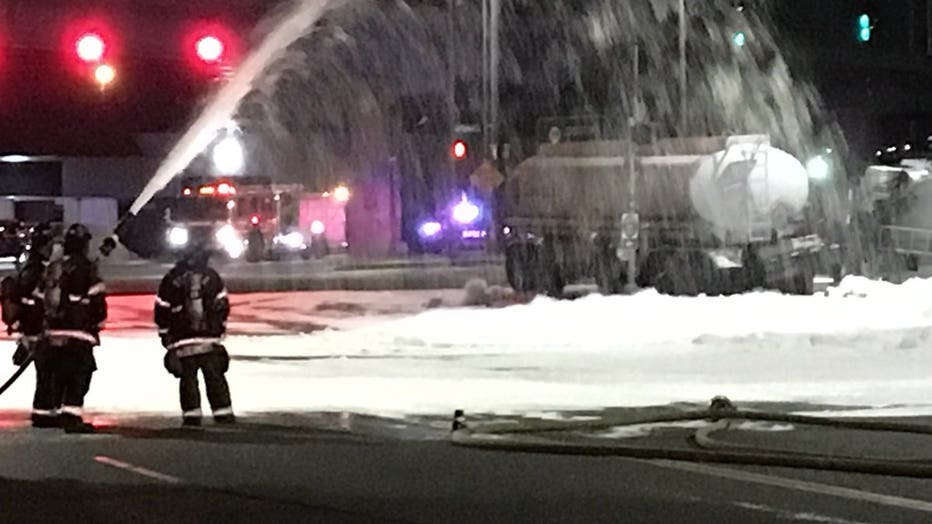 (Photo: WA Dept. of Ecology)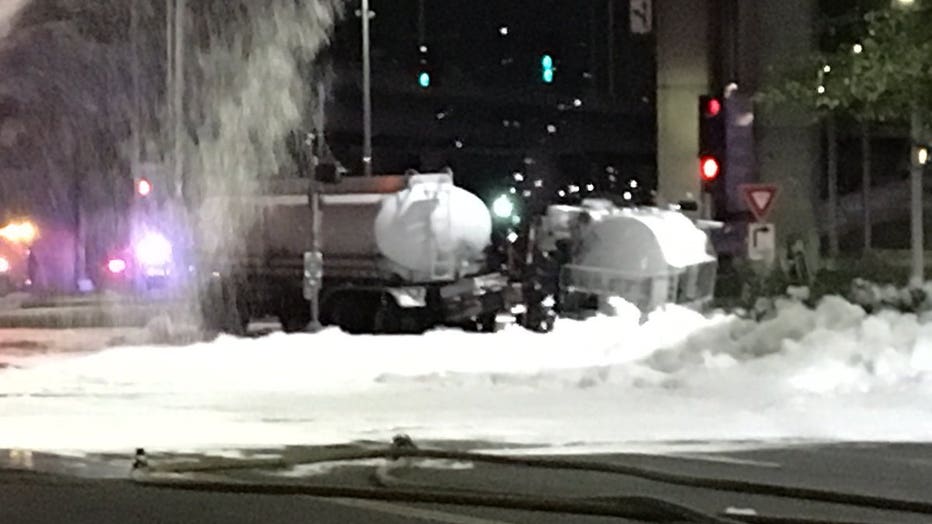 (Photo: WA Dept. of Ecology)