Tail-wagging beagle 'Miss P' is top dog at Westminster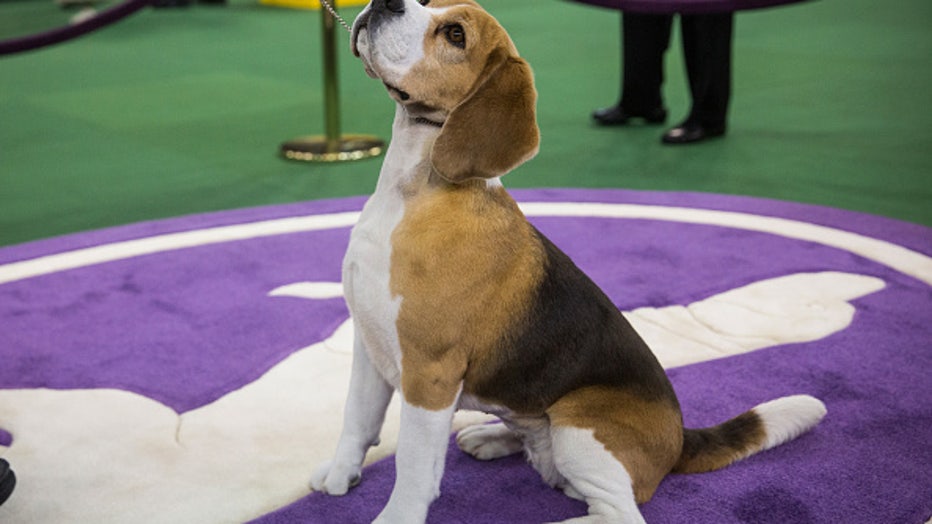 Miss P, a 15 inch beagle from the hound group, wins the Best in Show award of the Westminster Kennel Club dog show after being shown by William Alexander on February 17, 2015 in New York City. (Photo by Andrew Burton/Getty Images)


NEW YORK (AP) — A beagle wagging her tail a mile a minute has become America's top dog.

Miss P pulled an upset, winning best in show Tuesday night at the 139th Westminster Kennel Club at Madison Square Garden.

The 4-year-old is related to Uno, who in 2008 became the only other beagle to win at the nation's most prominent dog show.

Miss P beat out Matisse, a Portuguese water dog that was the top-winning male in show dog history. Judge David Merriam also picked her in the best-of-seven final ring over an old English sheepdog that clearly was the crowd favorite, a standard poodle, a shih tzu and English springer spaniel and a Skye terrier.

The Skye finished second.