Tacoma's First Congregational Church says goodbye to historic location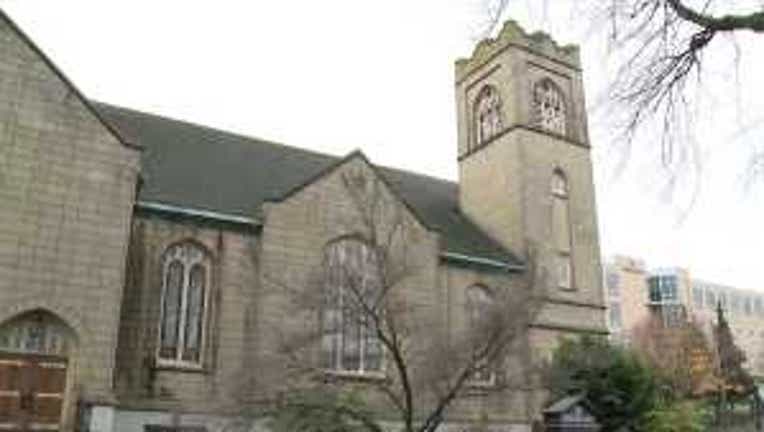 article
The First Congregational Church in Tacoma has held services at it's church near Wright Park in Tacoma since 1907.

But on Sunday, First Congregational Church's bells rang at the location for the last time.

The church sold it's location to Mars Hill Church for $1.9 million in order to stave off mounting bills. Though 40 people have been coming to the services regularly for the past few months, the generally shrinking congregation didn't come close to filling the 40,000-square-foot building on most weekends, said the church's trustees chairman Phillip Blackledge.

"You could hold five church services simultaneously and not get in the way of each other," Blackledge said.

Blackedge said selling the long-term location of the church is a blessing. Mars Hill will put in the $1.5 million necessary to renovate the building, he said, and the building will be saved. First Congregational will now have more time to focus on growing their own numbers.



"Right now, we are doing a search for a brand new church," Blackledge said. "We're looking to buy a church from another denomination."

Still, leaving a building that has been occupied by its members for more than 100 years hasn't been easy. Blackledge said his son was married in the church, and it's memories such as marriages that are hard to replace.

"It was special," Blackledge said.

The congregation will meet in the Knights of Pythias building at 924 Broadway until a more permanent location can be found.