Tacoma woman: Mentally ill man tried to force his way into her home


TACOMA -- Around 5:00 Saturday, Dawn Markley was home playing with her kids when someone knocked at the door.

"I opened it a crack and asked if I could help the guy and he asked me if I knew where the magic was and if I had the magic," says Markley. "Then he asked if I knew how to make robots and if he could come inside to use my computer to make an android."

The man made her feel uncomfortable enough to shut the door and lock her deadbolt.

"As soon as I went to shut the door he lunged at it and started pounding the door. I was able to get the deadbolt and then he was kicking the door and screaming. He said if I just unlocked the door he would make it easier on me," said Markley.

She says the man then grabbed mail out of her mailbox and started going through it sitting on her front porch as she was on the phone with 911. Police came and took the man to the hospital for a mental health evaluation.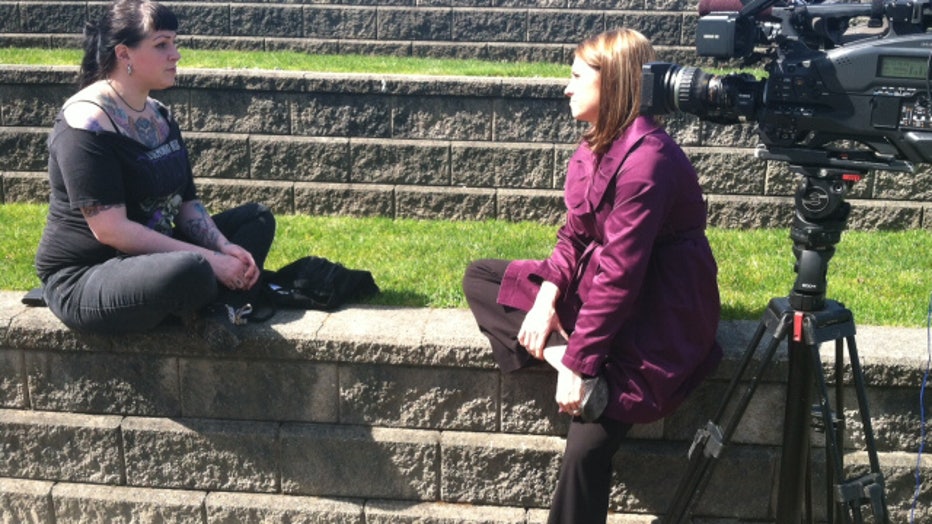 Dawn Markley talks with Q13 FOX News reporter Dana Rebik about her frightening experience. (Photo: KCPQ-TV)


We looked up his history, and in the last year he's been charged with criminal trespass, harassment and residential burglary, but this time he wasn't arrested.

Pierce County Prosecutor Mark Lindquist believes the criminal justice system isn't set up to handle the mentally ill, and says there has been one major gap in the past.

"The problem was we had violent offenders who were being found incompetent to stand trial but not quite incompetent enough for Western State to hold them, so they were going right from offending back into the community," said Lindquist.

In 2013, Lindquist helped pass House Bill 1114, which allows the state to civilly commit defendants who are determined a danger to themselves or others if they fall in that "gap".

In a case like this without a violent criminal charge, mental health counselors say an individual will typically be held at a hospital for 12 to 72 hours. Dawn Markley says it's not long enough for her to feel safe.

"He's a danger to at least himself. He's very lucky someone who has home security protection hasn't encountered him. It could very easily end that way and that's a shame. If he is mentally ill he needs to be helped," said Markley.

Mental health experts tell us doctors can ask a judge's approval for a 14 to 90 day hold if they feel it's necessary. This suspect is still at Tacoma General Hospital.