Tacoma warehouse selling Seahawks flags swamped with business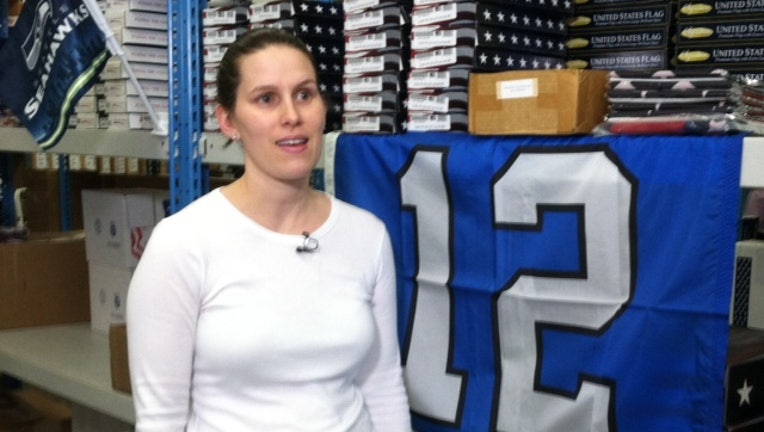 article
TACOMA- Inside a warehouse on South Lawrence Street in Tacoma, is probably one of the hottest commodities in town right now.

"It's definitely like gold," said Kourtney Bailey, owner of Flags A' Flying.

Seahawks and 12th man flags are flying off the shelves fast and orders are coming in from all around the world.

"We just took orders from North Carolina, Vermont, Texas, Guam and a couple from England," said Bailey.

Flags come in all sizes, from 12 by 18 inches to 30 by 50 feet and range in price from $17 to $500.  You can buy them in the warehouse or online.

Seamstresses are busy inside modifying some flags to hang from large buildings.

Another company putting Puget Sound on the map is Visit Seattle.  They are capitalizing on the Hawks success in a different way.

"Our agency had been looking for great opportunities for us to be present if they were to go to the Super Bowl so we had a couple things in the works earlier last week so that if the Seahawks did win they literally pressed print," said Ali Daniels.

Visit Seattle wrapped three New York City tour buses with digital ads featuring iconic images of Seattle and Puget Sound, with the title 2DaysInSeattle.com.  The buses rolled out on Monday, and feature more images inside the bus on seat backs.  The hope, to lure tourists to the Pacific Northwest long after the Super Bowl to enjoy what Seattle has to offer.