Tacoma veteran desperate to recover stolen trumpet he had for 62 years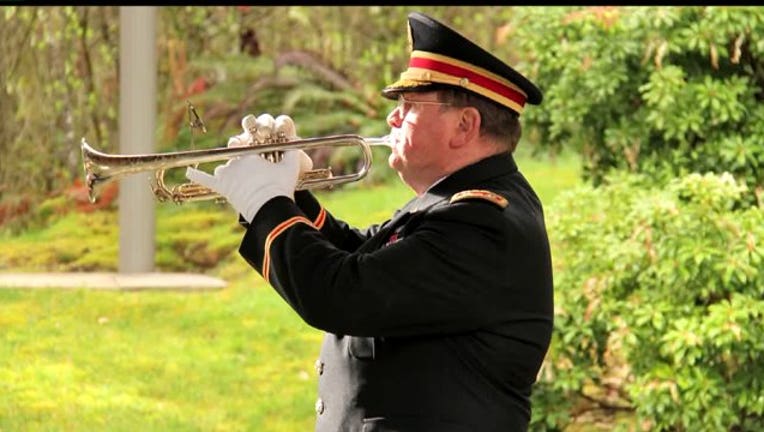 article
TACOMA -- A Tacoma man is asking for help in recovering something that's very dear to his family and that was stolen two days before Christmas.

On Dec. 23, a thief broke into Bob O'Neal's van and stole a trumpet that he's had since he was 14.

"Sixty-two years I've had it, and it's an heirloom," said O'Neal. "I want to pass it on."

Bob's uncle gave it to him while he was in high school. He didn't play it much after graduating and going into the Army, but about five years ago he started playing again.

Bob has been playing Taps at military funerals -- something he takes great pride in.

"You're able to give something to the family and you're able to be with other veterans out there," he said.

On the day it was stolen, Bob was out playing Christmas carols. He took a break, leaving the trumpet in his van. When he returned a short time later, it was gone.

He desperately wants it back.

"I think if I can just get them to bring it back, if they brought it back today, I would just say thanks very much."




Bob says police are using an online database to see if it`s turned up at any local pawn shop. He`s been visiting the shops himself, hoping to find the trumpet as well.