Tacoma teens plead guilty to recycling bin murder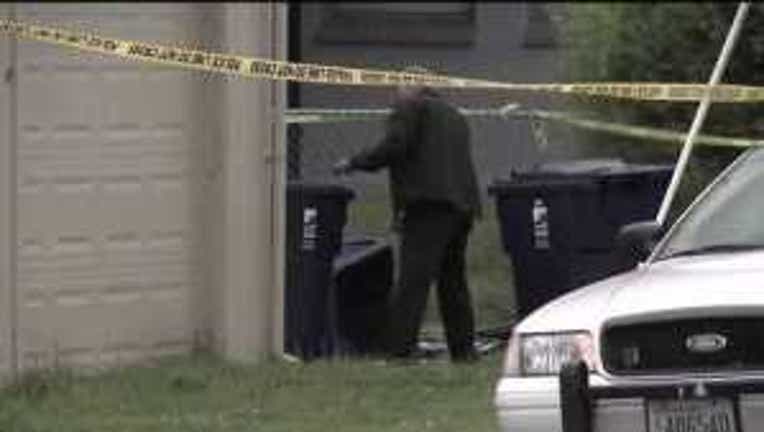 TACOMA -- Two teen boys charged with stabbing a 15-year-old boy to death and trying to "drain him" in a bathtub pleaded guilty to first degree murder Monday in Pierce County Court.

Luis Arroyo, 17, and his brother Cristobal Arroyo, 15, were sentenced to 26 1/2 years and 24 years in prison. Both were charged as adults in Pierce County Superior court by judge Luis Arroyo.

The victim met the Arroyo brothers last June 1 at the Arroyo resident. Prosecutors said Luis Arroyo, armed with a knife, attempted to take the victim's marijuana and cash. Cristobal Arroyo heard the struggle, armed himself with a shank and stabbed the victim in the neck and back, prosecutors said.

The brothers moved the victim into the bathtub "to drain him," the prosecution said. The victim was still alive so one of the brothers cut his throat to kill him, prosecutors said.

The Arroyo brothers' mother then came home, saw the blood and drove to the Tacoma Police Department to report the crime. When officers arrived at the home, they found the victim's body wrapped in a blanket and stuck in a recycling bin in an alley behind the home.

The Pierce County Medical Examiner's Office found the victim had been stabbed three-dozen times and then shot with a BB gun after he was already dead. The Arroyo brothers also allegedly took a cellphone video of the body in the bathtub.


An autopsy revealed that the victim had been stabbed or cut more than 34 times in the head, neck, back, hands, and chest. There were approximately 60 small puncture wounds on the victim's back and his skull was fractured, consistent with having been struck by a baseball bat or a hammer. Some of the wounds were inflicted post-mortem, the prosecutor's office said.