Tacoma teacher pleads not guilty to sex charges involving students


[trib_ndn vid=25601137]

TACOMA -- A 24-year-old female Tacoma high school teacher pleaded not guilty Friday to charges she engaged in sexual activity with two of her students and texted nude photos to a third.

Meredith Powell, a math teacher at Lincoln High School, appeared in Pierce County Superior Court, where she was charged with two counts of child rape and one count of communicating with a minor for immoral purposes. She was released on her personal recognizance and ordered to appear in court again on Feb. 25.  Her trial is set for April 24.

Pierce County sheriff's detectives arrested Powell on Thursday and said she confessed to the allegations in statements.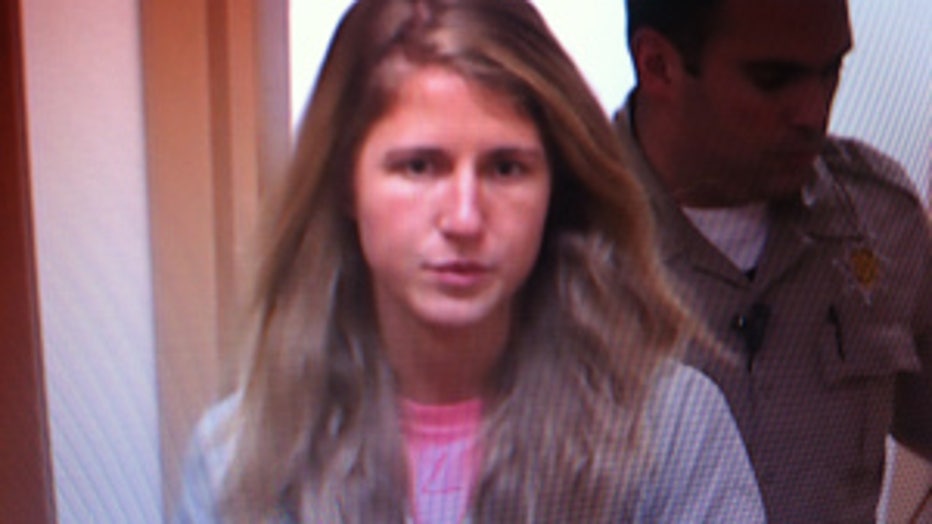 "I think she's frightened," said Wayne Fricke, Powell's court-appointed attorney. "You can see she looks very young and she's frightened and confused."

According to the police and prosecution statements in the court documents, for the past month Powell has been involved with three male students, ages 15, 16, and 17.

The Pierce County Prosecutor's Office said that on Jan. 17, one of the victims went to the defendant's classroom instead of attending the school's Martin Luther King Day assembly. "The two kissed and engaged in sexual activity," the prosecutor's office said.

"A few days after the assembly, the defendant again engaged in sexual activity in her classroom with another victim. They kissed and the defendant performed oral sex on the victim," the prosecutor's office said.

Between the period of Jan. 17 and Jan. 28, the defendant exchanged explicit text messages with the victims, the office said. "The messages included compliments about each other's attractiveness," it said. "The defendant sent one of the victims a photo of her naked in the bathtub. She gave another victim her home address and asked him to come over. The victim declined.

"The defendant did not have intercourse with any of the three victims," the prosecutor's office said.

On Feb. 3, the defendant wrote a letter to the girlfriend of one of the victims. She apologized for the "promiscuous" and "unprofessional" comments and texts she sent to the victim, the prosecutor's office said. The girlfriend showed the letter to school administrators.

"She will remain on unpaid administrative leave, and we'll let the criminal case go forward," said school district spokesman Dan Voelpel.

The district is reaching out to the victims and their parents to offer counseling.