Tacoma teacher accused of sex acts with students is released from jail


TACOMA - A Tacoma teacher wanted nothing to do with us as she left jail Friday night.

Meredith Powell is accused of having sexual contact with 3 students at Lincoln High School.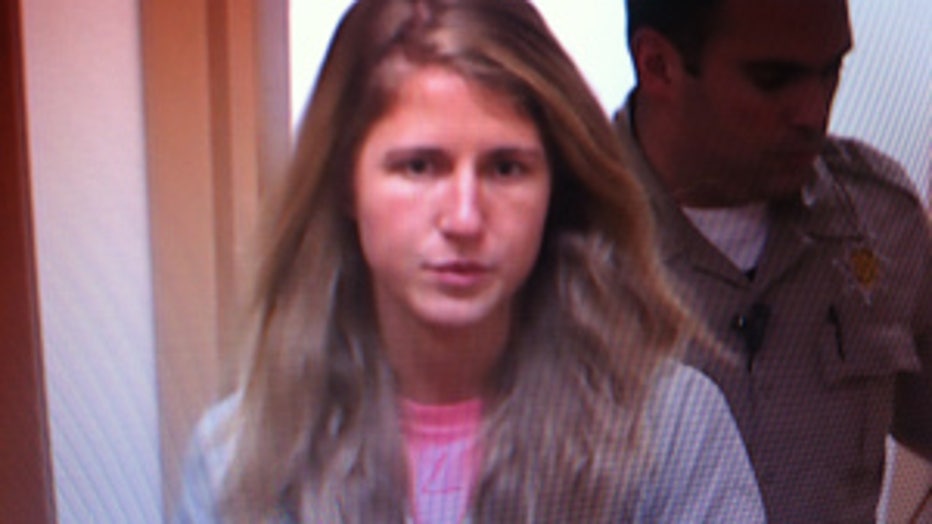 She ran from our cameras as Q13 Fox News asked her repeatedly if she had a defense.

"I have no comment," Powell said.

The 24 year-old made a dash to a waiting car with the help of her mom saying

nothing more than "no comment".

The popular math teacher is facing rape charges accused of having sexual contact with three male students. Ages 15, 16 and 17.

Powell is accused of performing oral sex on a student. In fact according to court documents the teacher admitted she had sexual contact with 2 of her students in her empty classroom. Authorities say she also confessed to texting nude photos to a third student.

Oh my God I was like she doesn't seem like the kind of person who would be doing that, I really didn't think it was true," student Nate Matthews said.

Students called Powell a good teacher and many can't believe the accusations. Students have already set up a campaign on social media supporting the teacher. But even her attorney admits the case against Powell does not sound good.

"I think she's frightened you can see she looks frightened you can she looks very young and she's frightened," attorney Wayne Frick.

She appeared in court for the first time on Friday. The judge released her without bail since she has no criminal history. The defendant's mother said Powell is "innocent until proven guilty."

The Tacoma School district said they got an anonymous tip and they reported it to police right away. She will remain on unpaid administrative leave as this case moves forward. She is charged with two counts of rape and one count for texting nude photos.