Tacoma police arrest accused domestic violence offender, 'High-Violent Offender' missing in Chelan County
FUGITIVE CAPTURED April 11, 2015 -- Tacoma police arrested Rigoberto Licea-Reyna on Saturday and booked him into the Pierce County Jail on two domestic violence charges -- one for Assault 2 and another for Criminal Assault -- and for the Department of Corrections warrant he was featured on WMW for. FUGITIVE WANTED BY DOC IN CHELAN COUNTY March 13, 2015 -- A 'High-Violent Offender' convicted of assault on a law enforcement officer is missing in Chelan County. That's just one of the crimes Rigoberto Licea-Reyna is breaking probation on by not checking in like he's supposed to. He's also being supervised by the Department of Corrections for a meth bust. He's a dangerous gang member with several assaults and domestic violence crimes on his record as well as drugs, burglary and resisting arrest.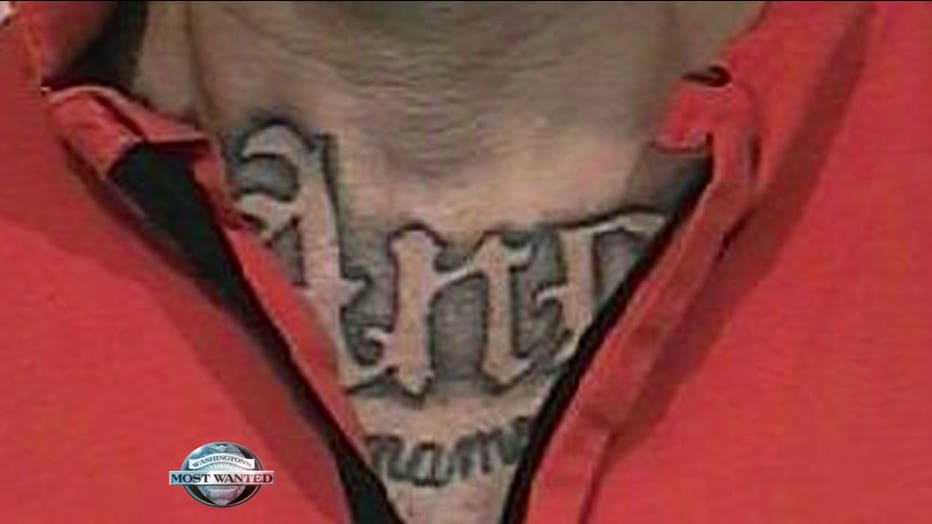 He's inked with a ton of tattoos, including the one you can see a bit of on his chest that says 'Los Angeles.' If you know where he's hiding, call an anonymous tip into: CRIME STOPPERS: 1-800-222-TIPS You must call the Crime Stoppers hotline with your tip to be eligible to receive a cash reward for information leading to a fugitive's arrest. CLICK HERE for information on how to TEXT A TIP to Crime Stoppers.