Tacoma mom desperate to find missing pendant with her late father's ashes
TACOMA, Wash. -- A Tacoma mom is desperate to find a necklace holding her late father's ashes.

She believes she may have dropped it somewhere between Carrs Restaurant in Lakewood and the AMC Movie Theater nearby.

This isn't just a pendant to Crystle Rivera, but she says it holds the key to something else she's missing as well.




Every mother has a birth story. For Rivera, delivering her twin boys Javier and Martin came with challenges. It sent her into cardiac arrest and a coma for days; she woke up without parts of her memory.

"I knew that I had babies, I knew that I was in a relationship, but I had no memory of my boyfriend or meeting my boyfriend," said Rivera. "It's like that with most people, some people I don't remember at all."

She didn't even recall how her father died in 2011.

"For me, it's like reliving it all over again even though it happened so long ago," said Rivera.

It's why she often wears a pendant holding her father's ashes like she did Sunday at Carrs Restaurant in Lakewood. She's even wearing it in this picture with her boys.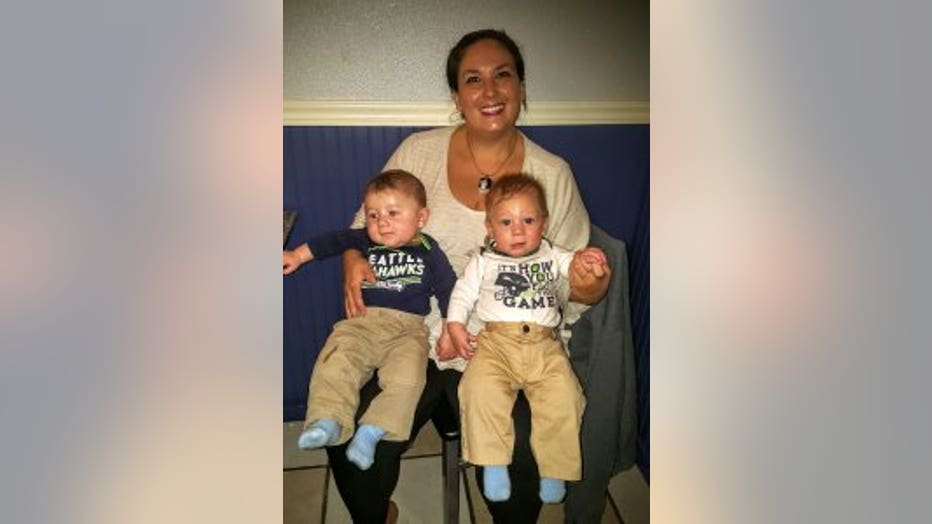 After lunch, she said they headed to the movie theater at the Lakewood Towne Center. However, when she came out, she realized the pendant was gone.

"Losing the necklace so soon after remembering his loss and remembering everything we went through when he passed away, I'm having a really hard time," said Rivera.

She has another pendant with her mother's ashes but for Crystle, the one with her dad isn't just a search for a necklace but a search for memories.