Tacoma man charged with 2 counts of murder in gruesome slayings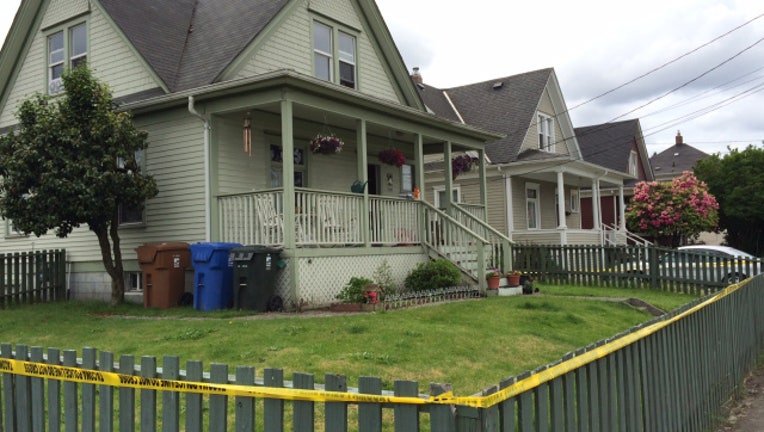 article


TACOMA -- A 38-year-old Tacoma man was charged Tuesday with two counts of aggravated murder and one count of attempted murder in what the prosecutors said was a rage of jealousy that led to gruesome slayings last week.

The defendant, Aaron Livingston was ordered held without bail.

The Pierce County Prosecutor's Office said Livingston was first arrested on May 22 for allegedly assaulting his girlfriend, Julia Wheeler, 39, whom he lived with, and her friend, Andrew Geissler, 25, because he believed they were in a romantic relationship. However, it was determined the incident involved only misdemeanor charges, and no charges were filed immediately. So Livingston was released from jail.

Later that evening, he went back to he home he shared with his girlfriend and found her with Geissler again.

"He retrieved an ax from the back porch and struck Geissler in the head three times," the prosecutor's office said. "Livingston then walked upstairs to the bedroom, beat his girlfriend with a walking stick and choked her until she was unconscious.

"He went down to the basement where a family friend, Denyse Marshall, 60, lived. He hit her in the head with a 'Shake Weight' before strangling her with electrical cords.

"Livingston went back up to the living room and found Geissler still breathing. He grabbed a knife from the kitchen and cut Geissler's throat. Livingston returned to the basement and cut Marshall's throat as well. He went back to the bedroom with the intention of slitting his girlfriend's throat, but decided to 'leave it in God's hands' instead. He washed up and left the residence in his car," the prosecutor's office said.

They added that about an hour later, Livingston approached Tacoma police officers in a patrol vehicle and told them he "did some really bad things, hurt some people and needed to go to jail." Officers responded to the crime scene and found the victims.

FROM AN EARLIER STORY:

Close friends of the victims say jealousy and rage led to the killings on South 19th Street in Tacoma.

"I knew everybody well it's just unimaginable to all of us," Robert Bracelen said.



Tacoma police say there is a history of domestic violence between the suspect and his girlfriend.

Bracelen says the girlfriend was planning to file a restraining order and didn't realize her boyfriend had been released from jail so quickly.

"She wasn't given a chance at all, not one bit; they didn't keep him long enough," Bracelen said.