Tacoma 'homeless emergency' extended, biggest hurdles yet to come
TACOMA, Wash. -- How long is an emergency? The city of Tacoma is grappling with that question around the issue of homelessness.

City leaders thought the crisis would be over this month. The mayor says more time and more money is needed to get a handle on the complex and complicated issue that many cities are dealing with.

It's been quite a journey already since June when the city moved people from homeless camps where they were living in filth and squalor to a place with fresh water, showers and social workers to help. But, everyone seems to agree that the hardest part is yet to come. This week the City Council officially extended their homeless emergency declaration to the end of the year.




Tucked between loud railroad tracks and busy Puyallup Avenue is where city has put their first ever  "stabilization center."

"It's a learning experience, it's history making," says Leonard Houghton. He's one of five people on the resident council here. Where residents police many of their own issues with oversight from Catholic Community Services.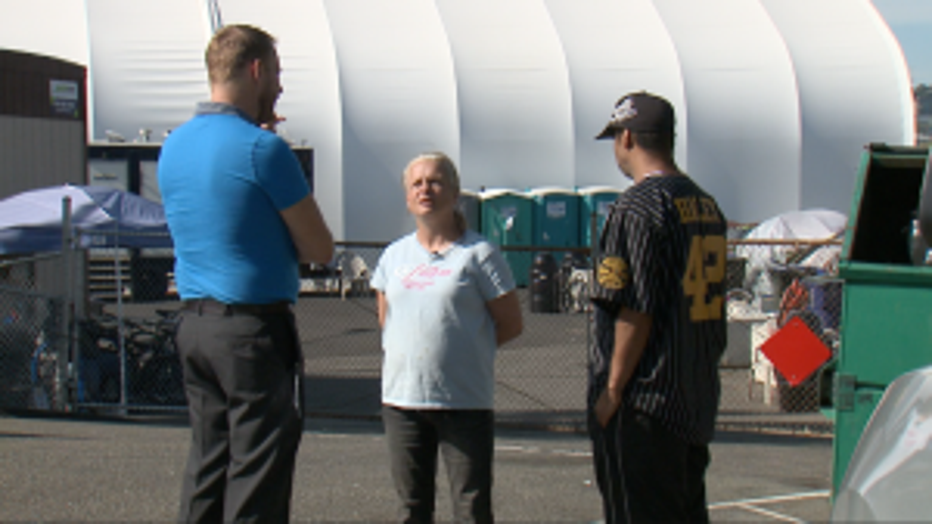 Carrie and Leonard are two of the five people on the resident council at the stabilization center.


"We're always there to help each other," says Carrie Ambrose, who is also on the resident council, "because we're going through this together."

The stabilization center near the Port of Tacoma has bathrooms, showers, laundry, garbage and recycling services and more. But, while 90 people live here every day on average, the demand doesn't seem to end.

"As quick as we get somebody who get stable housing," says Houghton, "we have three people trying to get in."

The city of Tacoma says this camp is not a magnet for outsiders. Their numbers show 80 percent of the homeless here are people who lived in Pierce County before they became homeless.

"We're basically helping people who are neighbors who are part of our community," says Tacoma Mayor Marilyn Strickland.

She says Tacoma has spent $3 million to get this far. But, the mayor says a more permanent solution will require more money from county and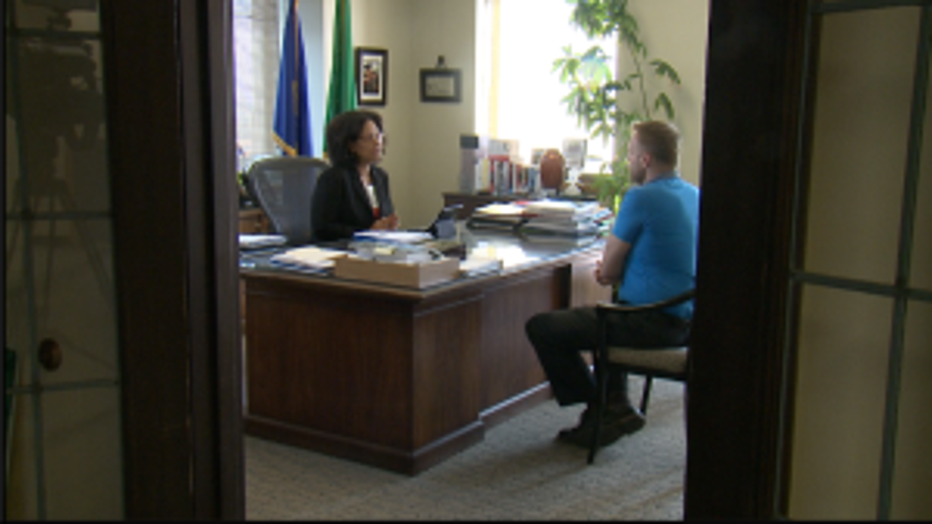 The Tacoma Mayor says they knew the third phase of their homeless plan would be the most challenging.


state coffers-- and more than just apartments.

"Among the folks who are chronically homeless," says Strickland, "these are the people that are the most vulnerable and have the highest needs. What we're learning is they don't just need housing. They need permanent supportive housing. This means housing that has facilities on-site, it has human services on-site 24 hours a day."

With winter coming, the people here at the center are hopeful about finding permanent homes-- though occasionally frustrated at the slow pace of progress.

"Don't give up on us," says Carrie Ambrose. She's been on and off living on the streets for almost a decade.

"It may be moving a little slow with the apartment finding," says Leonard Houghton, "but we are finding them."

The two say when they find a permanent place to live, they want to come back to this center to volunteer to help others in need. As the mornings start to get frosty here in the South Sound they say donations of blankets and warm coats would be helpful.

Strickland says what would be most helpful is for Tacoma residents to be receptive to having supportive housing out in the neighborhoods and not tucked out of sight near the Port of Tacoma.