Tacoma councilmember pitches Seattle fast-ferry service to cut commute times
TACOMA, Wash. - If you commute between Tacoma and Seattle, you might be spending three hours a day in your car.

But Tacoma is in the early stages of examining a new option - on the water.

A proposed fast ferry between Tacoma and Seattle could be a game-changer for some drivers around the Puget Sound.

Whether it was during rush hour or any other time of the day, drivers in Pierce County described their trek from Tacoma to Seattle very simply Tuesday.




"Horrible ... horrible," said Tacoma's Matt Munsey.

The commute into and out of Seattle can take drivers one to two hours each way, with stop-and-go traffic during rush hour.

"Who wants to sit in traffic that long?" said Munsey, who said he often tries to take his boat to Seattle to avoid the freeway. "You spend most of your time on the road then you do at work."

But what if you could cut your commute time down by a third?

"What we're proposing is a foot ferry, where instead of getting on the clogged I-5, folks who need to get to Seattle or points north from Tacoma can hop on a foot ferry," explained Tacoma City Councilmember Ryan Mello.

The proposal by Mello is still in the idea phase, but it's been well received around Tacoma.

"I think it would be a great idea if its centrally located here in Tacoma," said Munsey, saying he would utilize the service.

Mello, who brought up the proposal, is trying to improve drive times in and out of Tacoma. He got the idea this summer from Kitsap Transit's foot ferry service between Seattle and Bremerton.

That service cut commute time in half compared to normal WSDOT ferry service on the same route.

"I was really inspired by that idea and met with the folks in Kitsap County, learned a little bit more about it and started to translate that idea here in Tacoma," Mello said.

But Mello suggests, should the proposal move forward, the city should plan to purchase multiple new ferries to avoid the service interruptions Bremerton-to-Seattle commuters have experienced.

A location remains undetermined, but Mello suggested the foot ferry service could utilize the old municipal dock, in the shadow of the Murray Morgan Bridge, carting passengers through the Thea Foss Waterway up to Seattle, and could potentially dock near the West Seattle Water Taxi or WSDOT ferry dock.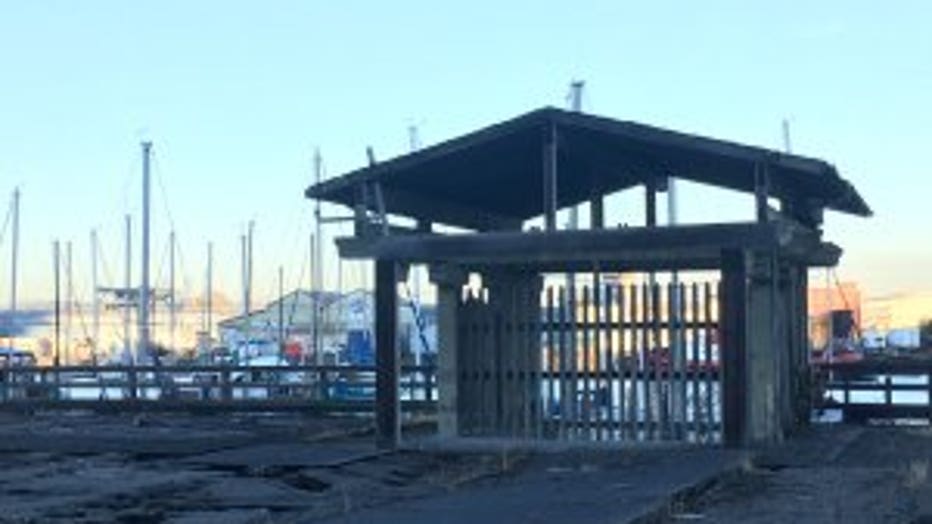 "40 percent of people who live in Tacoma travel north to get to work every day," Mello said. "40 percent of our population, and they're stuck in traffic"

Outside of Sounder Commuter rail and express bus service, Mello says people need faster choices.

"We've got to deliver some options for people to get around the region in a less crazy way," he said.

Like other public modes of transportation, tax payers could likely end up footing the bill for the walk on foot ferry service.

The proposal would still need a feasibility study before the project could take place to determine logistics like docking location, pricing, and service times - something Mello hopes could be completed by the end of 2018.

Mello says additional travel options certainly wouldn't hurt the city's pitch to Amazon to make the move to Tacoma.