Tacoma City Council OKs $20 car-tab fee, cuts hospitals' tax break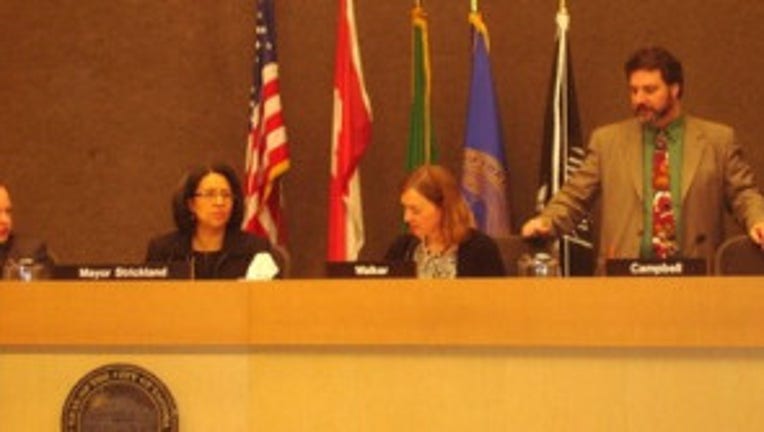 TACOMA -- The Tacoma City Council unanimously agreed Tuesday night to charge drivers a $20 license-tab fee and to cancel a tax break for Tacoma's nonprofit hospitals, the News Tribune of Tacoma reported.

The city expects to raise $4.1 million over two years from the vehicle license-tab fee, which takes effect in six months, the paper said.

The city expects to raise about $5.5 million in 2013-14 by eliminating a tax exemption and charging the MultiCare and Franciscan health systems the full 0.4 percent business-and-occupation tax rate, it added.

The city is facing a $66 million budget deficit and is considering eliminating more than 200 city jobs and cut services, including police and fire.

"No one takes joy in raising taxes on anyone," Mayor Marilyn Strickland said. "It's a lot harder to rescind a tax break than it is to give one. But this is where we are right now as a city."

To read the full News Tribune of Tacoma article, click here.