SWAT arrests DV suspect after hours-long standoff in Queen Anne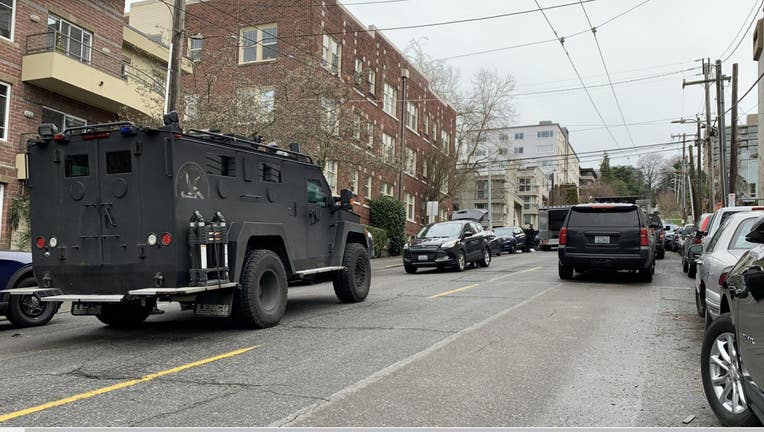 article
SEATTLE - A domestic violence suspect was arrested by a SWAT team in Queen Anne after a standoff that lasted several hours on Saturday.
According to the Seattle Police Department (SPD), at around 7:30 a.m., a police officer spotted a suspect in a recent domestic violence-related case near the corner of 2nd Ave. W and W Roy St. When the officer approached him, he ran into a nearby apartment building - locked himself into a unit and refused to leave.
Authorities say the domestic violence victim was safe, and not inside the apartment with the suspect.
A SPD negotiator tried convincing the suspect to surrender for several hours, but he would not comply. 
After receiving approval from a judge, a SWAT team was called in to enter the apartment unit, and arrest the suspect. 
The man was booked into the King County Jail for felony-level assault and violating a no-contact order. He was also wanted for a Department of Corrections warrant.
The SPD says anyone who knows a victim, or is a victim of domestic violence is asked to call 911 or the National Domestic Violence Hotline: 1-800-799-7233.
RELATED: 2 arrested for threatening employees with a fully-automatic handgun in West Seattle
RELATED: Seattle Police investigate after man was shot in the hip in Capitol Hill
Additional resources can be found here.