SUV plows into car wash in Kirkland, seriously injuring worker, fire department says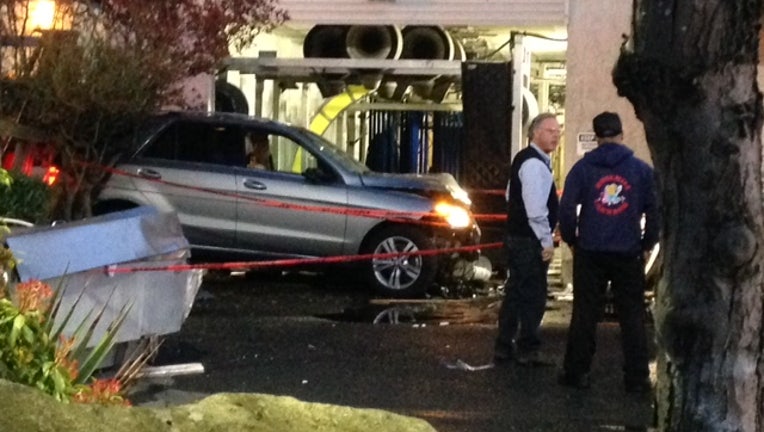 KIRKLAND, Wash. -- A worker suffered serious injuries when a SUV driver plowed through a fence and into a car wash area Wednesday night, pinning the worker against the building, the Kirkland Fire Department said.

Kirkland police said the incident happened at about 6:30 p.m. at the Rosehill Carwash at 12633 NE 85th St.

"The 46-year-old female driver possibly had a medical issue before driving westbound toward the car wash from the adjacent parking lot," a police news release said. "The vehicle went through a fence, striking the male worker before colliding with the building and coming to a stop."

The worker was taken to Harborview Medical Center with broken bones and serious injuries, the Fire Department said. The driver was treated and released at Evergreen Urgent Care.