Suspicious fire ravages Pullman apartment complex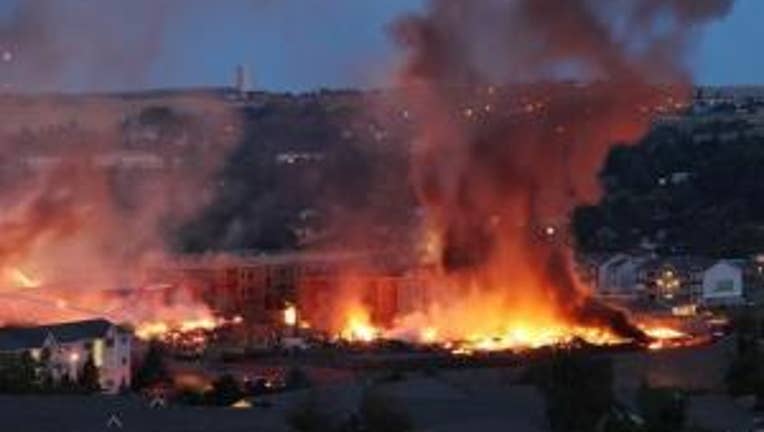 PULLMAN -- A raging three alarm fire, that Pullman fire chief Mike Heston is calling "suspicious," ripped through four apartment buildings under construction in the north area of Pullman early Sunday morning.

Firefighters arrived at 'The Grove' Apartments just after 3:15 a.m., and worked for two hours to control the flames which reached 100 feet into the sky.

The fire was so hot it damaged nearby apartment buildings and cars, and even melted a street sign.

What made matters worse, the fire reached the gas, diesel and propane tanks on construction equipment causing at least three explosions.

Also, firefighters were reportedly told at least two fire hydrants on the property were operational.  When they tried to use them, there was no water available.  Crews had to use hydrants from nearby apartment complexes to help extinguish the fire.

The apartment complex is under construction by a North Carolina firm. They told firefighters that all of the units had been rented for the fall semester at Washington State University that begins August 19th.