Suspected thief drags police officer in getaway attempt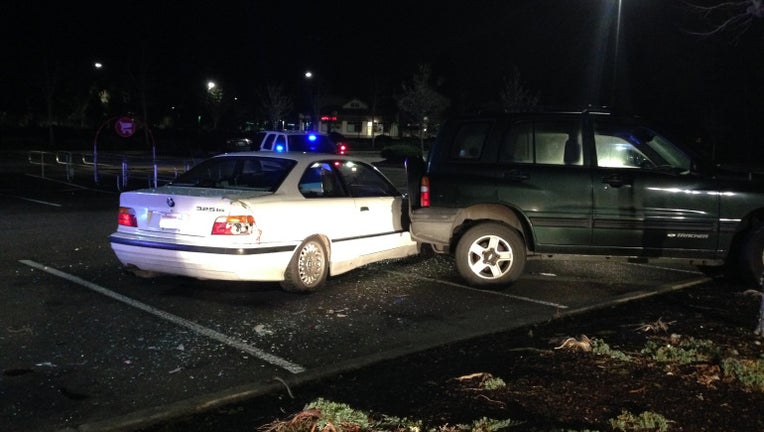 article


GIG HARBOR -- A police officer was dragged 100-feet by a car Friday night while trying to detain two people suspected of stealing electronics from a department store.

According to Gig Harbor police, two brothers went into the Target store in the 11400 block of 51st Avenue sometime after 10:00 p.m. Friday.

The men were seen putting electronics into a cart and removing the security devices on some of them, police said. They pushed the cart, with two TVs, GPS devices and other electronics, out into the parking lot to a car that belonged to a Target employee.

Police said other employees confronted the suspects who allegedly threatened them. A sergeant who was inside the store at the time was notified and went out to the parking lot.

The sergeant found the suspects loading the stolen items into a car. He detained one of the two men immediately, but the second suspect jumped into the driver's seat of the getaway car. Police said that suspect put the car into reverse and hit the gas dragging the sergeant along the outside of the car as he clinged to the driver.

Detectives said the sergeant hit his head on the car, but continued to apprehend the suspects until backup arrived. The officer was taken to the hospital and was evaluated for a concussion. He has since been released.

The two men were booked into Pierce County Jail on several felony charges including robbery, assault, attempted motor vehicle theft and organized retail theft.

One of the suspects was also wanted for escape and domestic violence warrants, according to police.