Suspected Stanwood retirement home shooter alleges abuse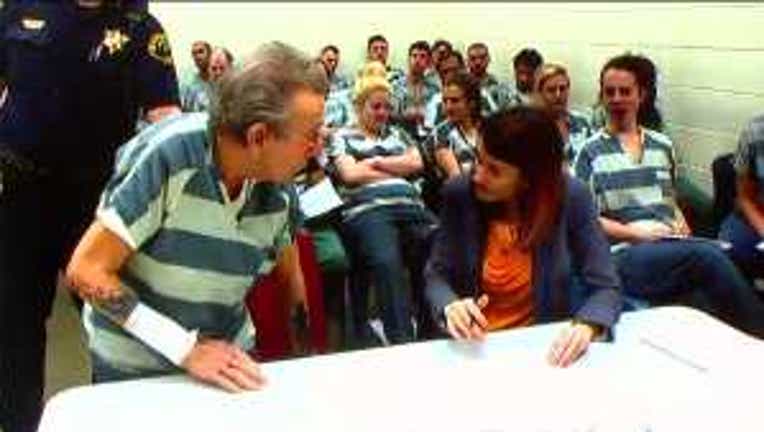 SNOHOMISH COUNTY -- Arthur Hames went before a Snohomish County judge Tuesday, a day after police arrested the 86-year-old for allegedly shooting 59-year-old retirment home employee Roger Holbrook.

According to court documents, Hames who lives at the Josephine Sunset Center in Stanwood, walked into Holbrook's office at the retirement facility Monday afternoon and said, "I've got something for you." He then allegedly fired two shots with his pistol.

One of the bullets struck Holbrook in the stomach. The other missed.

Holbrook's daughter, Angela Welch, said her father was able to fight back after he was shot.

"He was able to disarm the man and get the gun out of the way so that there was no more damage done to himself or to anyone else there at the facility," Welch said.



Holbrook has been treated and released from Harborview Medical Center and is expected to make a full recovery.

Officers detained the elderly Hames, who willingly spoke with detectives about the incident, police said. Hames claimed Holbrook was a bully and is abusive to the residents at the Josephine Sunset Center.

Holbrook's daughter said that couldn't be further from the truth.

"My dad loves people," Welch said. "He's been a part of the dementia community and Alzheimer community since he retired from the military. His passion is taking care of people and loving people in their last days and keeping them safe."

Hames is being held on a $200,000 bail at the Snohomish County Jail. He also told detectives he suffered from depression.

Holbrook has not spoken out about the shooting, and his daughter said he is at home recovering.

"The whole situation is incredibly shocking and terrifying but he's OK and that's the most important thing," Welch said.