Suspected moving van thief busted; ex-Seahawks player to get memorabilia back


RENTON -- It is among the most heinous of property crimes.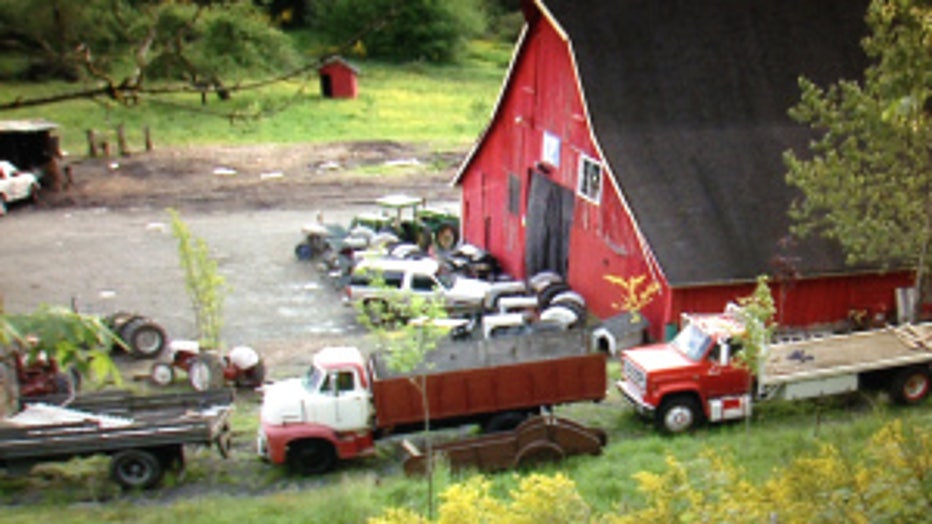 Investigators say thieves waited for moving vans to be packed with all of a family's belongings and then stole the vans.

It's happened four times since the beginning of this year, but police say they have the suspected thief in custody.

"I'll think about it and I'll think I'm not going to see that picture again or that mug again ... that's no longer with us and it's rough. It's hard.  It's a real empty void," moving van theft victim Ambrose Romero said.

Romero and Jason Jones know the emotional pain of losing everything all too well.

Back in March they packed everything they owned into a moving van and parked it outside their apartment at Boylston and Olive on Seattle's Capitol Hill.

The next morning the truck was gone.

"We didn't really expect anyone to steal a giant diesel truck in the middle of a downtown street,"  Jones said.

A tip led police to a red barn on the outskirts of Renton after a witness unknowingly purchased stolen computer equipment from the suspect.

He realized the equipment actually belonged to one of the victims who was featured in a news report and called the cops.

Police and a SWAT team raided the place Wednesday morning and arrested a 43-year-old man.

Earlier this month, The Marcus Trufant Foundation lost a lot of valuable sports memorabilia after a U-Haul was stolen from a fundraiser in Renton.

The Trufant family may never get all the valuables back, but they hope the thieves will one day realize the harm they caused.

"You know you're taken away from something and some people who are trying to do good. It`d be nice, you need to just get your life together and maybe get on board with some of the stuff we`re doing. positive," Loyd Trufant said.

Police say now begins the process of getting the stolen property returned to its rightful owners.