Suspected DUI wrong way driver injures passenger in on-coming car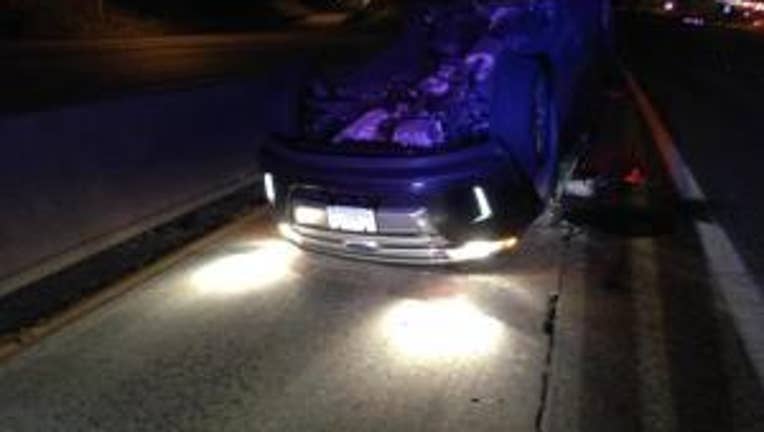 SHORELINE - A suspected intoxicated driver, travelling the wrong way on Interstate 5 in Shoreline, hit an on-coming vehicle, injuring a passenger in that car.  The Washington State Patrol (WSP) arrested the wrong-way driver, a 22-year old Lake Stevens woman, after the accident which happened on I-5 just before midnight Saturday.  WSP tweeted that the woman was driving southbound in a Ford 150 pickup when it collided with an on-coming Ford Edge with 4 people inside, near North 145th Street.

The injured passenger, a 50-year old man from Connecticut, was transported to Harborview Medical Center - his condition is not known.  The arrested driver and her two passengers were not injured; WSP took the suspect driver  into custody.