Suspect killed, two officers hurt in Bremerton police-involved shooting


BREMERTON, Wash. -- Two officers are in the hospital after being shot early Sunday morning in Lions Park.

Bremerton Police Chief Steve Strachan tells Q13 News, an officer on routine patrol came across a vehicle that belongs to someone wanted for violating a domestic violence order of protection.  Two officers approached the vehicle, and Strachan says that's when the suspect started shooting.

"I would describe a firefight," Strachan told reporters. "He got out with two -- we've now realized two handguns, one in each hand, and began firing at the officers as soon as he was contacted by them...we don't know how many rounds were fired by the suspect, but the officers returned fire after they were both hit, and he's deceased."

Strachan said the suspect is a 53-year-old man who was known to the police department.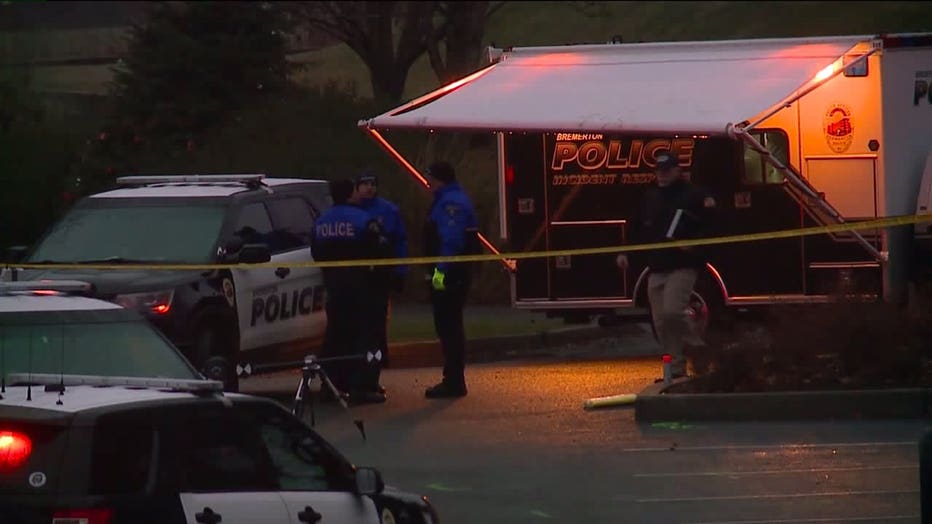 "We've been dealing with him for a long time, mostly in regard to protection order violations," Strachan said.  Earlier this month, police say the same suspect assaulted a police officer trying to arrest him, leaving the officer with a black eye.

Both officers shot Sunday morning are expected to survive.

"I went to see the officers when I got the call about a quarter to two," Strachan said. "They were in two different rooms at the emergency room, and when I spoke to them, the first thing both of them asked was how the other one was doing."

Strachan said one of the officers was hit in the waist, and he is expected to be released from the hospital in a matter of hours. The other is a veteran officer, well-known in the community, who was shot at least twice below his protective vest and is seriously injured.  He has gone through surgery and is in "satisfactory" condition.

The police department expects to release both officers' names in the coming week.  The suspect's name will be released by the medical examiner.

This is a developing story and will be updated. Watch Q13 News for updates.