Suspect, K-9 injured in police shooting on I-5 in Thurston County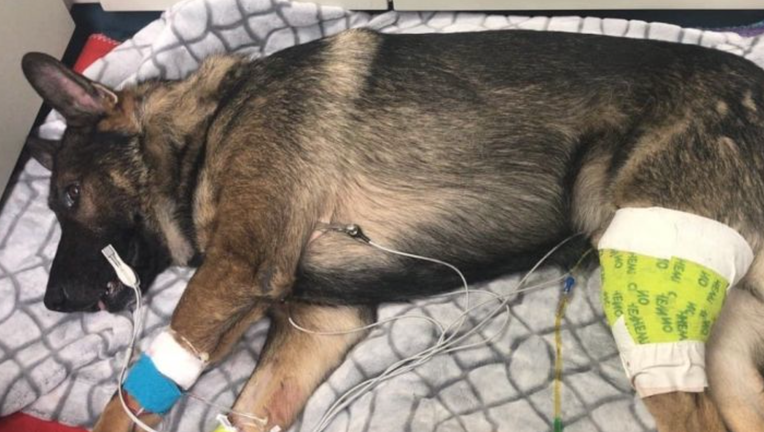 THURSTON COUNTY, Wash. - A suspect and K-9 officer were injured in a police shooting Wednesday night.
According to the Thurston County Sheriff's Office, it happened about 9 p.m. after deputies and troopers with Washington State Patrol chased a vehicle onto I-5 South near U.S. 12 and Grand Mound. It's unclear where the police chase started or why they were pursuing the suspect. 
The sheriff's office said the suspect "exchanged gunfire" with officers, injuring the suspect and a K-9 officer on scene. Washington State Patrol's news release said "shots were fired" while trying to detain the suspect and that both the suspect and K9 were hit. The suspect was carrying a weapon, deputies said, but it's still unclear whether he fired a shot. 
The K-9, Arlo, was shot twice but is expected to survive, according to a fundraising page to help pay his medical bills. He had surgery Thursday morning. The 25-year-old man was taken to a hospital in serious condition. 
Investigators have not released any additional information about the shooting. The Mason County Sheriff's Office is leading the investigation team.