Suspect identified and charged in hit and run death of cyclist in West Seattle
SEATTLE - Police have identified 20-year-old Mohamed Yusuf as the suspect who hit and killed a 63-year-old man in West Seattle.
The King County Prosecuting Attorney's Office has charged Yusuf with vehicular homicide and felony hit-and-run.
Police say victim Robert Mason was biking back home from work when Yusuf hit him and left him for dead near the Spokane Street Bridge on July 15.
PREVIOUS COVERAGE: Police looking for driver who hit, killed bicyclist in West Seattle
Charging documents reveal Yusuf was driving an average of 52 miles per hour in a 25 mph zone when he struck Mason in a Hyundai Elantra, then left him for dead.
The collision was captured on several road cameras and on a Metro bus's forward-facing camera.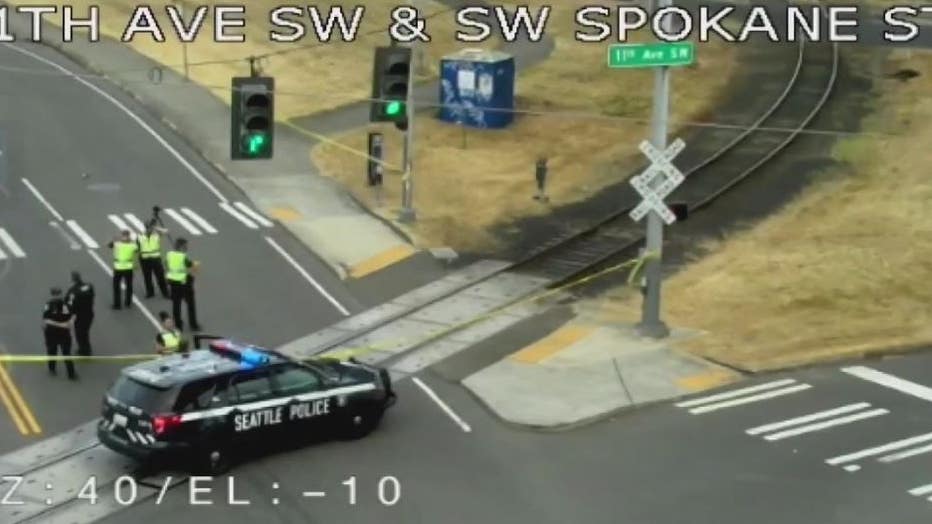 Documents also show Yusuf was identified on Ring camera and audio behind his house telling someone he was driving "55mph," several admissions he made in his social media feeds, including searches for "hit-and-run death of cyclist," "how long does marijuana (weed) stay in your system?" and links to news articles on this specific event.
Robert Mason's widow Claudia Mason says she is relieved a suspect has been identified and charged, telling FOX 13 News she has been living in "a prison of pain and suffering" since her husband's death.
"I hope that other people, especially cyclists, see that the community cares about this sort of thing. That someone can't run another person down with impunity," said Claudia Mason.
RELATED: Docs: Seattle man told neighbor he killed a woman inside his apartment, leading to his arrest
Get breaking news alerts in the FREE FOX 13 Seattle app. Download for Apple iOS or Android. And sign up for BREAKING NEWS emails delivered straight to your inbox.
Yusuf has no known criminal history, but after this incident he was cited for failing to obey a traffic control device on Nov 26, 2022.
He has been ordered to appear in King County Superior Court in person for his arraignment which is scheduled for Jan. 9.