Suspect arrested in Kent strip mall shooting
Kent police have arrested a 46 year old man accused of shooting two people in the parking lot of The Marketplace at Lake Meridian on July 10th.

Investigators responding to calls late that Tuesday night found a man and woman shot in an SUV.  First responders rushed the man to the hospital, and tried to save the woman's life, but she died there in the parking lot.  At the time, police said they didn't think the shooting was random, but they didn't know what led up to the crime, or who might be responsible.

Court documents filed this week paint a more detailed picture.

Investigators say the suspect and female victim were married, and she had filed for an order of protection against him as far back as 2014 - before asking that the order be dismissed.  Court documents show the suspect had later been charged with domestic violence, but that case was dismissed too, because he followed rules set by the court.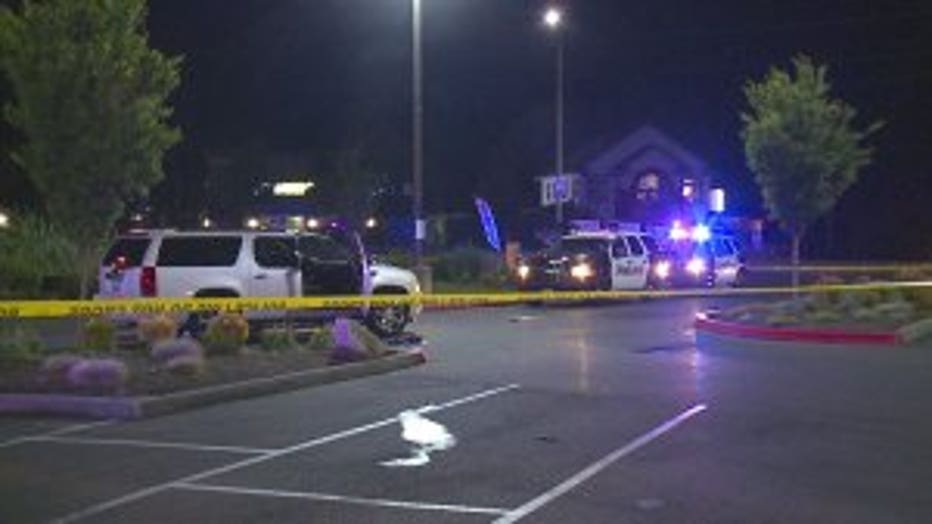 Investigators say on the night of July 10th, the suspect was apparently stalking the victim, with their six-year-old son in the back seat, when he saw her get into her car - the SUV - with another man.  Witnesses told police that the suspect cut the victim off as she and her passenger were trying to leave the parking lot, then got out of the car, confronted them, and shot them both, killing the child's mother and injuring the other man.

Court documents show that investigators tracked the SUV's registration back to a home in Federal Way, but they were not able to find the suspect until he showed up at the Kent Police Department with a lawyer, and turned himself in around 9:00 Sunday night.

 

If you or someone you love is facing domestic abuse or living in fear, you can get help.  The YWCA offers confidential support and advocacy.  The Washington State Coalition Against Domestic Violence (WSCADV) has a complete list of the options available across the state.  You can also connect with the National Domestic Violence Hotline here.