Suspect arrested after Pierce County deputy killed responding to home invasion


FREDERICKSON, Wash. -- A 32-year-old man was arrested Monday afternoon after a sheriff's deputy was shot and killed overnight while responding to a home invasion in Pierce County.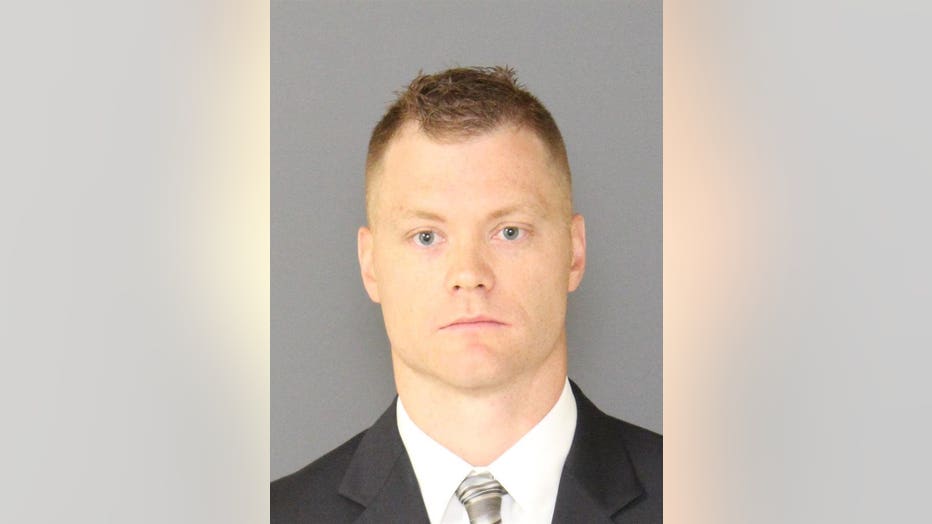 The Pierce County Sheriff's Department released this photo of Deputy Daniel McCartney who was killed in the line of duty.
The latest:



The deputy was responding to a 911 call reporting an intruder at a residence on 200th St. E.  During the call, dispatchers could hear screaming and a scuffle taking place.

Detectives say there were two suspects. The deputy got into a foot pursuit, shots were fired and the deputy was struck. One suspect was dead at the scene; a second suspect fled the scene.

Det. Ed Troyer said the 32-year-old man, Frank Pawul, was in jail on suspicion of first-degree murder. Troyer said the man was taken into custody earlier in the day by a Washington State Patrol trooper "many blocks away from the scene."

"He didn't match our original description, and he gave us a fake name," Troyer said.

The man was booked on felony warrants out of Shelton. Police got more information on the second suspect from witnesses, and it described the man who was arrested.

"Our detectives spent the entire day tying evidence to him to identify him as the second suspect," Troyer said.

Pawul has an arrest record dating to 2007, for offenses including burglary, theft, identify theft, drugs, making false or misleading statements, hit and run and driving with a suspended license.

The Pierce County Medical Examiner's Office identified the deceased suspect as Henry Carden, 35, whose criminal record includes burglary, assault, harassment and theft.

The deputy was taken to Saint Joseph Medical Center in Tacoma where he died from his injuries.

"It is with incredible sadness that inform you that our deputy has passed away from his injuries. We are with his family now, and we ask that you please keep his family, friends, and our department in your thoughts and prayers," said the Pierce County Sheriff's Department in a tweet.




The department identified the deputy as 34-year-old Daniel A. McCartney of Yelm -- a Navy veteran who was hired at the sheriff's department in 2014 after stints with police departments in the small Washington state cities of Aberdeen and Hoquiam.




Pierce County Sheriff Paul Pastor says he was a son, a loving husband and a father to three young boys.

"On duty, off duty, other departments, this was a young man who was respected, who did his job honorably," said Pastor. "And we forget that there are hundreds of thousands of people with badges on who do that every minute of every day."




Pastor described the heartbreak law enforcement feel when a family gets the phone call they dread.

"Your husband, your dad goes to work -- and then you get a phone call he's at the hospital -- and then somebody crushes your life that your dad, your son, your husband is dead."

The flag-draped body of a deputy killed in the line of duty was moved from St. Joseph Medical Center in Tacoma to the Pierce County Medical Examiner's Office.

He was flanked on all sides by officers, deputies and loved ones paying their respects to a man who made the ultimate sacrifice to keep his community safe.

"There's a sadness that will be felt and should be felt in the community," said Pastor. "He is a young deputy who signed up to watch over other people. He had an ethic in his heart for doing something for other people."

Until the deputy is buried he will never be alone at least two law enforcement officers will be with him at all times.

"Enough is enough," said Pastor. "Our people with badges on who are willing to sacrifice everything deserve better than that. Their families deserve better than that."




All roads reopened except for 200th St E which deputies said remained closed from 42nd Ave to 50th Ave.

The Bethel School District closed all schools Monday "in an abundance of caution."




Condolences poured in from first-responders across the region and the country.




No additional information about the home invasion has been released.