Survivor of deadly sexual assault finds her voice, healing in music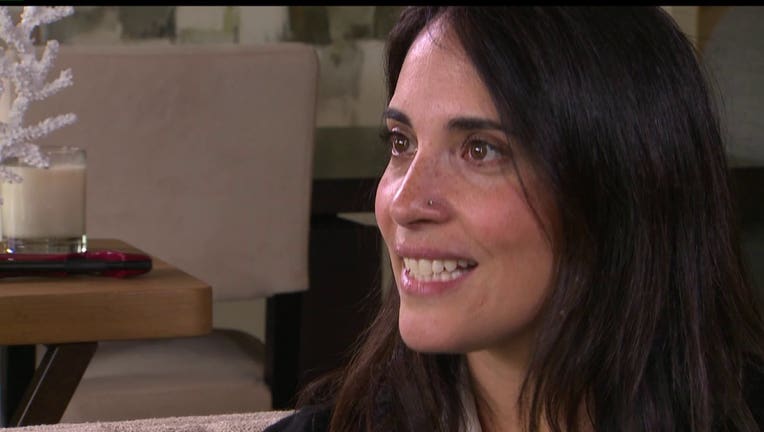 SEATTLE -- It was a crime that terrified our community, a summer night in 2009 when Isaiah Kalebu broke into a South Park couple's home.

Kalebu brutally raped and then stabbed Jennifer Hopper and her fiancée Teresa Butz.  Butz did not survive.  For the first time, Hopper is speaking publicly on camera about what life has been like since the attack and how music has helped her heal.

"Creating something in the space of utter destruction, that's what music was for me," Hopper said Wednesday.



It was a way of surviving, and finding herself again after a loss that seemed impossible to bear.  First was a memorial on what would have been Jennifer and Teresa's wedding day.

"Music was everywhere.  It was lifting up the space, somehow providing some solace for people," said Hopper.

Music was always there when she needed it most.  Like the time her and Teresa's song, "Heavenly Day" by Patty Griffin, appeared out of nowhere during a talk with a friend.

"We were talking about the next few weeks and what they were going to look like and I mentioned I had a couple of weddings to go to of all things.  I said, who's going to be my plus one?  She cried and I cried and then out of the blue the song started playing in the hotel lobby," said Hopper.

It was evident very early on music would become much more than a melody, having the potential to heal many more.

"At a time when I wasn't ready to express much of anything, here was this project," said Hopper.

The Angel Band Project was a benefit CD released in 2010 in honor of Teresa.  Butz's brother and friends recorded it to help survivors of sexual violence.

On Friday, April 25, the band will take the stage at the Neptune Theater in Seattle to raise money for a new music therapy program for sexual assault victims.  It will also be the first time Jennifer has performed publicly since the attack.

"Now I feel I have an opportunity to be known as a full, whole person.  You can look at all of me.  Now all of me can exist in the world and that's huge," said Hopper.  "It starts with speaking what happened, the truth.  It's about celebration and joy and life and acknowledging the fact there are a lot of people out there hurting.  What happened never goes away and I still love being reminded by some melody or lyric that there's something special around the corner and it's waiting for me."

The Angel Band Project concert is at 8 p.m. on Friday, April 25, at the Neptune Theater at 1303 NE 45th St. in Seattle.  Click here for the link for the concernt and to purchase tickets.