Surveillance video released of suspects in Seattle store robbery


SEATTLE -- A Seattle business owner was tied up, beaten and had a gun pointed in his face -- all by someone he tried to help.  Now he's hoping to track down the suspects before they hit again.

Just 24 hours after the ordeal, Disma Kagarabi – the owner of Gold and Silver Traders and a father of four – was back at work.

Kagarabi said three men between 18 and 20 – all seen on surveillance video – came into his shop on South Jackson Street and quickly pulled a gun.

"He said, 'Don't move. If you move, I'm going to blow your head up. If you make a bad move, I'm killing you right now.' "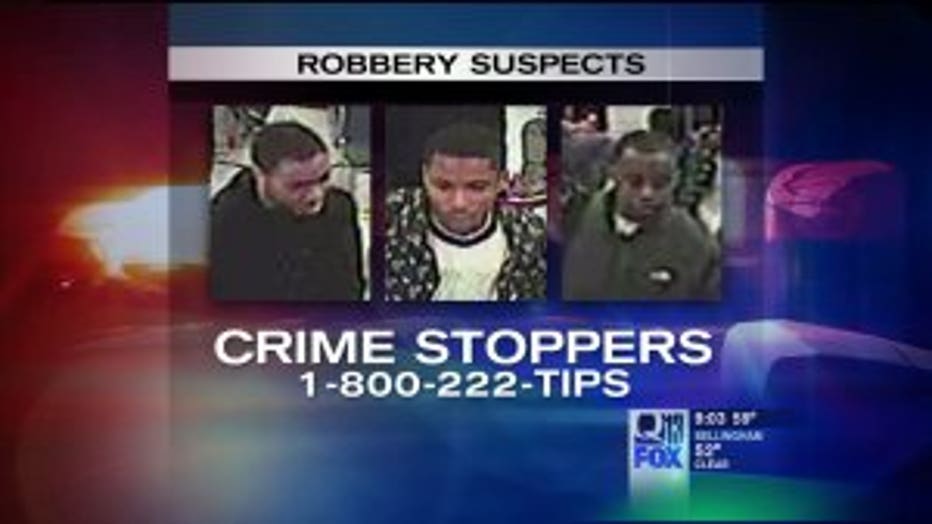 The thieves took his wallet, cell phone and then forced him into the back.

"He's telling me,' I will blow your head if you don't open this safe. I will blow your head, I will kill you.'"

Kagarabi said the suspect with the gun spoke Swahili and he had seen him before.

"It's very sad because this kid he came before. He told me he was in a refugee camp in Kenya. That's where he learned to speak Swahili.

"He's so nervous, he's so violent. That kid can kill. I am very sure the next time he will kill someone."

Kagarabi said he reminded the gunman he'd once helped him.

"I told him, you are like a son to me. I've been very nice to you when you come to me, one time I even gave you $10 when you told me you were hungry so you don't have to do this."

The suspects used electrical cord to tie Kagarabi up, stole $4,000 and took off.

Police found two videos of the suspects running through an alley and another of the suspects on a Light Rail train.

One of the suspects is Somali; the other two are African Americans.

If you recognize them, there is a cash reward for the information; call Crime Stoppers anonymously at 1-800-222-tips.