Surprise! Not one, but twin sloth bear cubs seen in zoo pen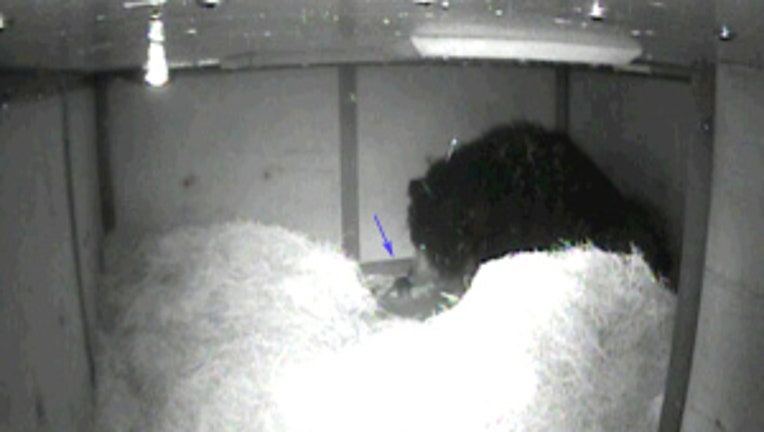 SEATTLE -- Just before Christmas, Seattle's Woodland Park Zoo announced the birth of a sloth bear, an endangered species.  The zoo announced Friday that it just discovered that the mamma bear had delivered twins.

"Recently, web cam footage of the new family confirmed not just one, but two newborn sloth bears bonding and nursing with their mother, Tasha," a zoo statement said. "Surprise, it's twins!"



Martin Ramirez, mammal curator at Woodland Park Zoo, said, "The cubs are now 1 month old. And although they haven't had a weigh-in or vet exam yet, we expect that their eyes are open, and they are beginning to teeth. At this point in their development, we're hopeful to see them becoming more active, exploring their den."

The pair of cubs, born to 17-year-old Randy and 7-year-old Tasha, continue to live in an off-view maternity den where keepers are observing their developments via web cam and a baby monitor.

The father, Randy, died a week ago from cancer.

The last birth of sloth bears at the zoo was in 2004.

Sloth bears are born extremely small and blind at birth. They open their eyes at about 3 weeks old and can walk at 4 weeks, Ramirez said. Unlike other bear species, sloth bear mothers carry cubs on their back when cubs reach about 2 months.

"With fewer than 50 sloth bears in North American zoos today and fewer than 10,000 remaining in the wild, we are thrilled to welcome this rare, new addition," said Ramirez.