Support meeting helps students at school of slain 6-year-old Lynnwood boy
SEATTLE -- Many in the Lynnwood area, including young children, are still trying to cope less than a week after 6-year-old Dayvid Pakko's death.  On a rainy Thursday night, dozens of parents with their young kids crowded inside Beverly Elementary School for a support meeting.

The meeting is "for our families to gather and to grieve and to hear about some additional resources that may help them and their families to get through this," said Edmonds School District Superintendent Kristine McDuffy.




Many of those families were Dayvid's apartment complex Monday night searching for the then-missing boy.  They were all so invested in his well-being, only to learn their greatest fear realized -- his body was found in a dumpster.

The boy's 19-year-old uncle was formally charged Thursday with first-degree murder in the case. Snohomish County sheriff's detectives say the man confessed to drowning the boy in the bathtub of his apartment Monday and then putting his body in the dumpster outside. The suspect's motive is still unknown.

"Unfortunately, I have lost several students throughout my career, this one's different. This one's different; the manner in which he died and the age," said McDuffy.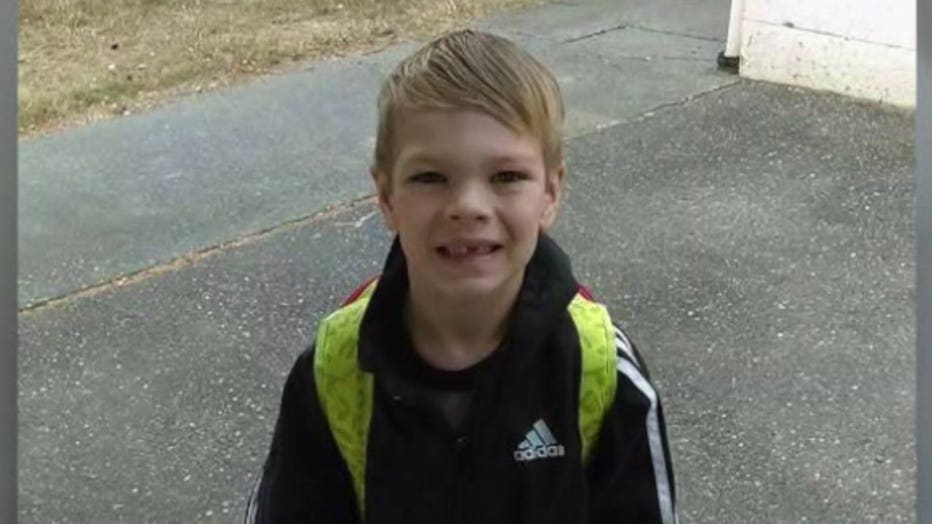 So all week, there's been a growing memorial outside the school as the Prepare Team reaches out to students and staff.

"Counselors, psychologists, several specialists--  and those are our internal employees -- and in addition to that, we have several agencies that are on call," said McDuffy.

They were called about the murder of a 6-year-old so many remember so fondly.  Even gathering at Creekside Church where the Pakkos attended to gather and grieve.

"He was just a special little guy. It took a little while to get to know him. He was a little quiet. He didn't always engage right away but once you got to know him and he would talk to you, you could just see the spark and he was a real special little guy," said the victim's Sunday School Teacher Gail Orsillo.

As the rain collects on Dayvid's memorial outside his school, and students pile in to digest this week's events, the superintendent knows it's no easy task ahead of them.  McDuffy says they have reached out to Dayvid's mom and are willing to assist the family in any way possible.

The Prepare Team will remain on site as long as the students and faculty need them.