Sunday morning from the Super Bowl: Weather looks good, 12th Man is psyched


[trib_ndn vid=25580893]

EAST RUTHERFORD, N.J. -- Super Bowl Sunday is finally here, and the weather apparently won't be a problem for the game as temperatures are expected to start out in the 40s.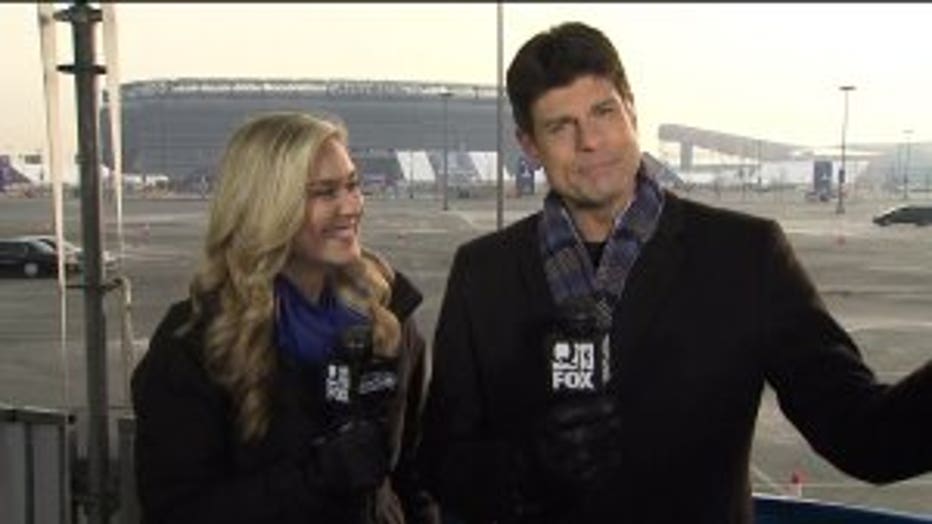 Seattle-based Alaska Airlines did a cool thing -- 112 lucky fans won a trip to the Super Bowl and a VIP tailgate party through Alaska's online contest. And I got to go along for the ride.

I boarded the " 12th Fan Airlift"  Saturday morning with dozens of 12s. How do you throw s Seahawks tailgate party at 35,000 feet. I was about to find out.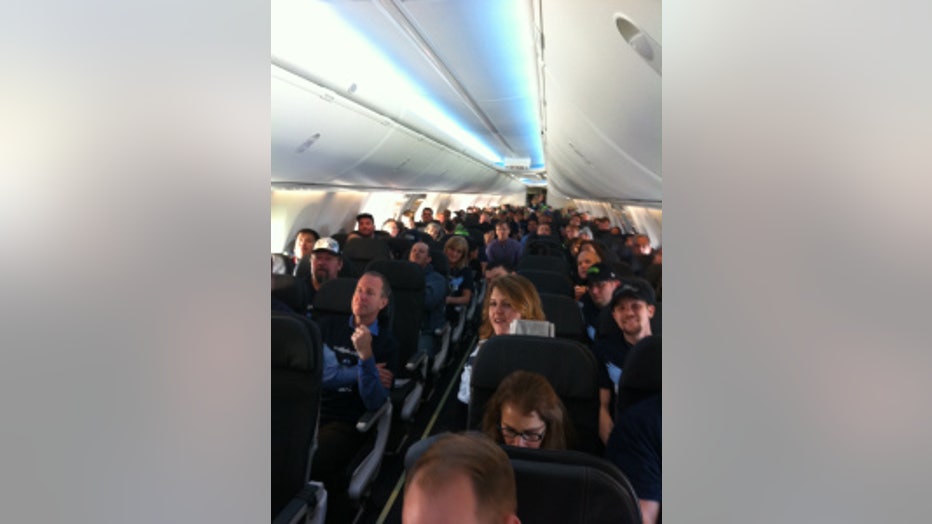 Tonya Johnson was one of the 56 winners of the Facebook contest.

"It's unbelievable. I've never win anything before. When I got the call that I was going to the Super Bowl, I dropped the phone and screamed."

The first call she made was to her husband, Ron, to tell him that he was going too.

"She was hysterical. I was in a business meeting. I said, 'Honey. I have to call you back.' We had plans to go watch the game with friends in Palm Desert, but that's going to have to wait. We are so excited!"



Onboard the plane, adorned with the face of Russell Wilson, Alaska's CFO (Chief Football Officer), the party got underway once we reached cruising altitude.

There was a lot of moving about the cabin.

From first class to the last row of the plane, fans took part in games, and prize giveaways. 12s shared their excitement, reveling in their good fortune. There was a Seahawks trivia contest and lots of Seahawk pride on display for the entire 5 hour flight to Newark.

I'm bringing a lot of 12th Man love with me as well. Packed in my suitcase are four 12th Man flags, autographed by you, that I will display at Met Life Stadium Sunday.

There are 4 x 12 = 48. As in Super Bowl 48. 

Six hours later, the airlift is complete, and the 12s have been let loose into the madness of Manhattan on this Super Bowl eve.

An interesting side note in this flight. 6 Alaska Airlines MVP members donated 3 million air miles to win a spot on the flight. Alaska matched that amount, so 6 million air miles will go to Children's Hospital, to help families in need travel to Seattle so that their children can receive medical care they need.